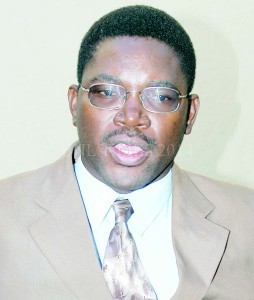 SMEA partners Kuwait firm – BNL Times
The Small and Medium Enterprise Association (Smea) has partnered with a Kuwait firm, Kuwait Gulf Group for Administration and Economic Consulting, to assist the group in finance and skills development.
The Kuwait Gulf Group for Administration and Economic Consulting, among other activities, handles SME developmental activities, across continents, from identifying sources of finance to skills development.
Smea president James Chiutsi held discussions with the firm's chairman Mustafa Bhebehani, during the Trade and Investment mission held in Dubai last week.
"We agreed to immediately come up with a working committee comprising of officers from both parties to work out finer details of the relationship, however key is the fact that Smea will be supported in several ways from global SME bodies that the Kuwait partner deals with.
"Smea members will be provided with pertinent and timely information about business opportunities in the gulf area, will be linked to local SMEs who will handle business transactions at a local level, as logistics will prohibit local Malawi SME's to ably do so, given the strict requirements in serving the
customers in developed economies, so in other words our SMEs will have a permanent presence in the gulf region, while operating comfortably from home," said Chiutsi.
He further noted that most Malawian companies are lured and excited into exporting raw agricultural products.
"As Smea, we would want to use the new found partners to encourage selling value added products. If we have to make economic gains at all, we should certainly desist from exporting produce straight from the garden. Also given the huge orders from these new markets, agricultural production capacity needs to be enhanced, otherwise we can only afford to supply for a third of the year, and our new markets will not take us seriously.
"Smea will therefore take a deliberate effort to encourage its partners to help in commercial farming, as relying on the hoe and rain fed agriculture will not at all develop this country," he said.
Smea made the trip to Dubai courtesy of support from the Malawi Investment and Trade Centre and Continental Investment Bank.
Latest posts by Vanessa Banda
(see all)