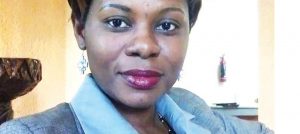 Smedi in restructuring process | The Times Group
The Small and Medium Enterprises Development Institute (Smedi) has embarked on a number of projects that will see the organisation re-position itself and become financially independent from the government.
The projects, expected to roll out in next month include incubator and entrepreneurship, youth employment and entrepreneurship in agriculture (funded by Nepad) and tannery project which is expected to revamp the leather industry.
Smedi Publicist, Mian Mpesi, said the projects will assist Smedi to reach out to more Micro, Small and Medium Enterprises (MSMEs) in different age groups and sectors.
"The projects will help us move towards a vibrant MSME sector in the country. In addition, the implementation of these projects will greatly reduce Smedi's over-reliance on the government subvention, which limits our operations as the funds are usually not enough," she said.
Mpesi further said Smedi is also refurbishing its lodge at Mponela as a way of maximising its income generation.
This is the first time since inception Smedi has secured projects that are aimed at promoting entrepreneurship culture in Malawi.
"The projects have provided Smedi a vote of confidence and a demonstration that we have the capacity to equally run projects," said Mpesi.
She said the Nepad project aims to create decent employment prospects for youth through the establishment of agricultural and agro-industrial enterprises along strategic value chains.
"This project brings an opportunity to boost the MSMEs who live in rural areas to make a meaningful contribution to society through proper training in entrepreneurship and business management. The first batch is expected to start in September 2017, as we are currently shortlisting the applicants," she said.
On the incubator project, Mpesi said the facility will enable new and start-up entrepreneurs to get through initial hurdles in starting up a business since many potential entrepreneurs attribute space, funding, value addition, legal, accounting, computer services and other prerequisites to running the business as major challenges.
"Not only will this project increase the number of MSMEs in the country but it will ensure they are reliable and sustainable as they will be equipped with skills to successfully start and manage their enterprises which will help contribute towards the economic growth of the country.
She further said Smedi is refurbishing its Mponela campus to revert to its original status of being a centre of entrepreneurship training and development in Malawi.
"The centre will be running short and long-term courses in business skills. The centre will open by September 2017. The initial courses will be in entrepreneurship and agribusiness following the recently updated curriculum we developed with the help of the Malawi University of Science and Technology and The Polytechnic officials," she said.
(Visited 42 times, 42 visits today)
Latest posts by Vanessa Banda
(see all)