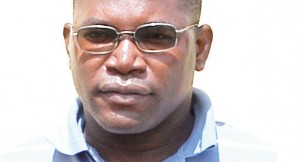 SMEs want their own parliament committee
The Small and Medium Enterprises Association (Smea) has called for the establishment of a parliamentary committee on SMEs to ensure that issues affecting the sector are properly attended to in the country.
Smea president James Chiutsi said SMEs can benefit from improved government consideration if there was a Parliamentary Committee to help in the lobbying of resources and policies for the sector.
"SMEs currently lack policies and are operating in an environment of uncertainty," said Chiutsi.
He said the sector requires alot of government support on matters such as land, access to finance, training, markets and that all these can be addressed through a pragmatic approach, including the setting up of a Parliamentary Committee on SMEs.
"In the central business districts of Limbe and Blantyre for example, all the prime land is in the hands of foreigners and SMEs are operating in indecent premises," claimed Chiutsi.
He said skills development is also very low in the country's SME sector.
"Knowledge and simple technologies to add value to the raw produce is not easily and readily available," said Chiutsi.
He said the lack of knowledge and technology is leading to small scale farmers employing centuries' old methods in their work, citing agriculture where producers use primitive methods in the storage of their harvests, leading to sizable losses to already harvested produce.
(Visited 4 times, 4 visits today)
Latest posts by Vanessa Banda
(see all)