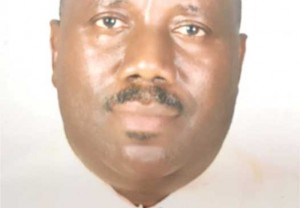 SPECIAL INTERVIEW: Customer value in fuel business
Fuel and lubricants company, Engen Limited, is today introducing to the market a new distributor for its products as part of the company's strategy to expand its presence beyond the markets it currently supplies. In this interview, we engage Managing Director of the company, Shaaban Kayungilo, for a brief synopsis of what this development means to Malawians.
First, give us a brief background of Engen and its operations in Malawi
Engen is an African-based energy group focused on the refining and marketing of petroleum and petroleum-based products, and the provision of retail convenience services, through an extensive network of service stations across 22 countries in sub-Saharan Africa.
In Malawi, Engen has main supply depots in both Blantyre and Lilongwe cities. These two depots serve as the supply hub to the southern and central Malawi's markets. Engen Malawi retail network consists of 11 service stations spread mainly within the central and southern part of the country where motorists and customers in general are able to get Engen's quality products, both fuels and lubricants, as well as customised services.
Today, you are introducing a new distributor for your products, tell us of what significance is this development to Malawians?
Engen has long recognised the economic importance of Malawi, given its huge potential in Manufacturing base, coal mining, agriculture (tobacco, sugarcane estates, tea), power generation and the transport sector which covers roads, rails and Marine. It is from the above reasons that Engen has taken a step to expand its distribution network of its lubricants and greases so that the products and services are widely and easily available in Malawi.
With particular reference to automotive engine oils, Engen brings on the market a variety of engine oils designed to meet specific needs of specific engines. That is, the choice to use engine oils has been simplified, as Engen oils provide such unique application that makes driving a pleasure. With Engen, lubricants having a guaranteed quality, the products that will be distributed in the market today provides a consumer with a number of benefits including saving fuel consumption, reduced maintenance and extended engine life, among many.
How will this new dealership help to make Engen products more accessible to your customers?
The distributor that we are launching is M/s Lube Experts Limited under the leadership of Ahmed Abbas who is the Managing Director and Chief Executive Officer. Abbas is a well-established and leading Tribologist (expert in lubrication and lubrication engineering) in the country. Being a well-trained lubricants professional and distributor of lubricants in the country, Mr Abbas will not only distribute and sell products to customers and consumers in the region but will also be giving a dedicated professional and after-sale technical services for the quality Engen lubricants products he will be distributing in the country. Lube Experts Limited are already in the three major cities of Malawi, Blantyre, Lilongwe and Mzuzu and plans are in place to have his distribution centers in Karonga, Kasungu and Mzimba and other districts. This will make it easier for our customers to access the Engen quality products across the major economic centres in the country
What are some of the products that you have on the market? Any plans to expand the product base?
Engen oils are manufactured at our state-of-the-art Lube Oil Blend Plant in Durban, South Africa, together with imported products sourced from our cutting-edge technology partners. Engen lubricants meet the highest quality standards with approvals from various original equipment manufacturers covering the widest range of applications including automotive, industrial, mining, agriculture and specialty products such as Hand cleaner, Degreaser, et cetera.
Among the products that we bring on the market is Engen Dieselube 700 Super 15w/40 which is API CI+, the engine oil of the highest quality specification not only in Malawi but at the international level. Engen also brings in specialised products to be used in sugar mills (Engen Genspec SM9) wood cutting oils (Engen Gensaw 150) and many more.
There are a variety of lubricants on the market, why should people buy your products?
As stated earlier, Engen oils and greases are manufactured at the Engen's state-of-the-art Lube Oil Blend Plant and tested through the world's high-tech laboratories for lubricant technology. Our lubricants have been tested, tested and tested again and are designed specifically to meet the harsh driving conditions that we all experience in our local environment in Africa. All our products have a guaranteed quality label that gives a consumer a reason to believe that he is getting the best value of his/her money when buying Engen Lubricants. We thus urge all motorists and consumers in general to always remember that putting the right oil in the engine/machine is the key to the engine/machine care. Thus a gamble must always be avoided. Choose the right oil and that right oil is ENGEN Lubricant!
In the current economic climate, people's disposable incomes are being depleted on a daily basis, are your products affordable?
Engen is an African energy company, operating in Africa. Our products are competitively priced for the benefit of our customers.
In what way is Engen contributing to economic development through its products on the market?
The costs of using cheap and sub-standard products is beyond compare, as it varies from increased fuel consumption, frequent maintenance required and, in most cases, contributes to equipment breakdowns and failures that not only affects productivity of the machine concern but also adds economic burden to the country. That is why Engen brings the high quality lubricants and embarks on quality awareness campaigns to motorists and users in general so that consumers are aware of the consequences of buying sub-standard products. In so doing, consumers will be protected from their cars/vehicles/machines being damaged as is the case now, thus saving the country's scarce foreign currency spending in replacing or importing spares and other associated costs.
What should people expect from the company in say a year or so from now?
Engen is a growing company within this sub-Sahara African region. We can only improve from where we are, increasing our footprint on the ground and expanding our distribution network in Malawi, be it through retail sites or right partners like Lube Experts Limited. This will ensure that our products and services are brought closer to the consumer.
Additional comments
Let me conclude by saying that Engen is calling motorists and consumers in general to visit our depots, retail service stations and throughout the Lube Experts Limited's distribution network to experience this unique opportunity, getting the right lubricating products (oils and greases) for their vehicles and machines/ equipment. Customers can get oils such as engine oils, gear box and differential gear oils, brake fluids, hydraulics and greases, to just mention a few. Also available are industrial grades, marine oils and agricultural lubricants which have been brought to support almost all economic sectors in the country.
(Visited 11 times, 11 visits today)
Latest posts by Vanessa Banda
(see all)