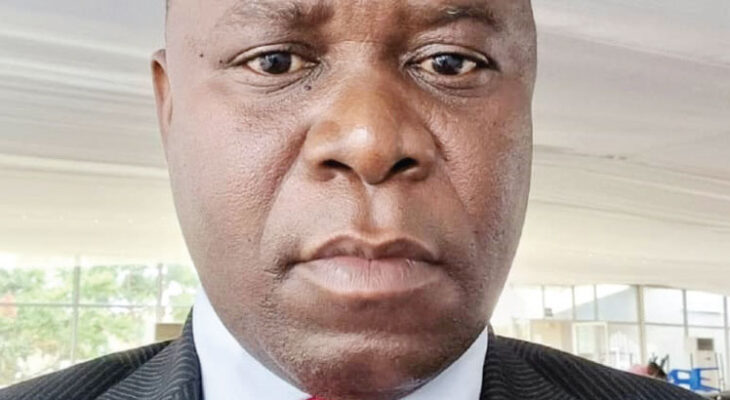 SRWB needs K831bn for projects, aligns to MW2063
Southern Region Water Board (SRWB) has unveiled an ambitious plan that requires $803 million (about K831 billion) to boost water coverage in line with aspirations of Malawi 2063 (MW2063), the country's long-term development strategy.
Quoting its master plan for the next 30 years, SRWB chief executive officer Duncan Chambamba said in an interview on Tuesday that the money will come from government-supported loans and grants as well as self-generated revenue from consumers.
He said apart from projects already underway, the utility provider is also focusing on the future needs of the population in its supply area in terms of safe and potable water outlined in the United Nations Sustainable Development Goal Six.
Said Chambamba: "We are responsible to supply potable water to all centres, both rural and urban, in the region which is huge as it includes districts in the Eastern and Southern regions.
Chambamba: We are focusing on future needs
"These areas start from Monkey Bay to Nsanje, including districts such as Balaka, Machinga, Mwanza, Phalombe to Muloza in Mulanje. This is vast, as such, we have a huge responsibility to ensure that people have access to clean and potable water."
He said the projects that include Thyolo Water Supply Project, Luchenza Water Supply Project, Goliati-Nansadi Water Supply Project, Nchalo Water Supply System and Bangula Water Supply Project, will be carried out in phases of five years.
Chambaba said: "However currently we have some critical areas which need to be given the attention as a matter of urgency. These areas include Thyolo, Luchenza and Malawi University of Science and Technology, which are regarded as the priority.
"We are currently upgrading and extending the Thyolo Water Supply System and Luchenza Water Supply Project and Goliati-Nansadi Water Supply System."
He said in line with MW2063, SRWB will come up with more advanced equipment and systems, which are relevant and suitable for the needs of the future generation.
Meanwhile, Parliamentary Committee on Government Assurance and Public Sector Reforms chairperson Noel Lipipa has pledged Parliament's support towards the SRWB expansion works that will change the socio-economic status of the people.
He said in an interview on Tuesday that it is in the interest of Parliament to support all the public institutions, including SRWB, to source funding for various water projects.
Said Lipipa: "We represent the people from across the entire Malawi, so we fully understand and appreciate that our people are facing challenges to access safe and potable water in their areas.
SRWB is currently implementing a $14.3 million (about K14.8 billion) Mangochi Potable Water Supply Project, which is expected to benefit 92 847 people in Mangochi.
The project will tap water from Lake Malawi and supply the commodity from from Bishop's House to Mtakataka Turn-off, including all tourism establishments.
Let us know what you think of this article and remember to add us on our facebook and follow us on our twitter. Come back daily for more Malawi business news.
Quick Links: Download Business eBooks | Ten Signs You Are An Entrepreneur | What is a Managing Director?
Latest posts by Vanessa Banda
(see all)