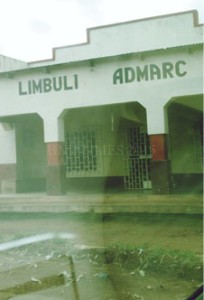 Stakeholders believe Admarc being killed
Admarc continues to lie on its death bed despite the key social and economic roles it is supposed to plays in the country's populous rural areas, stakeholders at a meeting organised by Civil Society Agriculture Netwok (Cisanet) and Oxfam have observed.
The stakeholders, from the civil society, academia and donor community, threw their weight against policy inconsistencies that have crippled Admarc operations hence failing in its key role to the economy.
Malawi Economic Justice Network (Mejn) executive director, Dalitso Kubalasa, said the entity, now a limited liability company, cannot have subventions.
He said, however, Admarc needs budgetary allocations to have the required capacity on market.
He also blamed political interference for worsening the problems at Admarc and that as a result, farmers were being denied access to basic farming services.
"Think of farmers languishing after working tirelessly because they have no market to sell their produce. No wonder, vendors jump in to make a killing by offering them ridiculous prices," said Kubalasa.
Chancellor College academic, Blessings Chinsinga who did a research on Admarc, said in his presentation that Admarc is in an ideological struggle as donors and government have different views on how it should operate.
"As a result, what we are witnessing is that our smallholder farmers in the rural areas are facing difficulties in terms of accessing markets for their produce as well as accessing loans to develop their farming activities," said Chinsinga.
He called for a shared vision for the country on how Admarc should be run saying the entity still has a role to achieve national food security as well as rural transformation.
Chairperson for Agriculture Committee of Parliament Felix Jumbe said suggested that farmers should have equity in Admarc to make it farmers owned entity and relieve it from political influence which is affecting its operations and recapitalize through share contribution.
"What is needed is to change the legislation and change Admarc into a cooperative," said Jumbe.
On the proposal to change Admarc into a cooperative, Cisanet Executive Director, Tamani Nkhono said sustainability could be a key issue that should be looked into when considering the proposed.
He called for the restructuring of Admarc to its old state as it is currently failing farmers because of lack of resources.
Latest posts by Vanessa Banda
(see all)