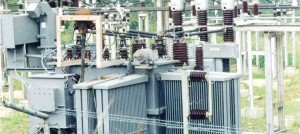 Standard Bank secures $300m for power projects
The electricity crisis currently facing the country could ease in the future after Standard Bank South Africa (SBSA) secured $300 million to fund power and infrastructure projects in Africa.
The funding was secured through the United States Government's development finance institution, the Overseas Private Investment Corporation (Opic) and Wells Fargo Bank. The deal was signed on the side lines of the US-Africa Business Forum in New York City and covers a period of 12 years.
A statement from SBSA shows that the bank will provide $33 million from its balance sheet to support transactions financed by the facility.
At least $150 million of the facility will support power transactions as part of President Obama's Power Africa initiative, with up to $100 million available for other strategic infrastructure projects beyond the power sector.
A statement from Standard Bank quotes its Group Chief Executive, Sim Tshabalala, saying the bank has the experience, knowledge and presence in Africa to make the project a success.
And commenting on the deal, Opic President and Chief Executive Officer, Elizabeth Littlefield said: "By supporting both infrastructure and power projects, this forward-thinking loan facility brings badly-needed capital to the table and will pave the way for future development in Africa to take root and grow."
Standard Bank has since committed to offer its support towards boosting Malawi's energy sector through building capacity to revitalise electricity generation in the country.
The bank says it is ready to support any investment deals which seek to transform the energy sector through provision of financing as well as arranging and backing deals targeting to improve electricity supply in Malawi.
Speaking earlier, Standard Bank Head of Investment Banking, Shakil Satar, said the bank already provides financial banking to other countries on the African continent with an aim of transforming the continent's energy sector.
Shakkar said: "The need for a reliable electricity grid and supply is paramount for the growth of our country. The power sector provides one of the most important inputs for the development of a country and availability of reliable and inexpensive power is critical for its sustainable economic development."
Malawi is currently facing an electricity crisis following low water levels in Lake Malawi leading to subsequent low flows in Shire River where the Electricity Supply Corporation of Malawi taps water for hydro-electric power generation.
(Visited 87 times, 87 visits today)
Latest posts by Vanessa Banda
(see all)