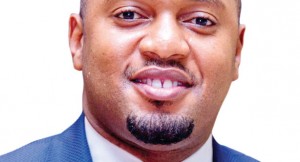 Standard Bank seeks MIF deals
Standard Bank is in talks with the Malawi Investment and Trade Centre (MITC) for a possible memorandum of understanding that will enable the bank to finance local companies in their joint ventures with foreign investors as initiated through the recently held Malawi Investment Forum (MIF).
Standard Bank head of trade finance, Ronald Tembo, told journalists in Lilongwe that the bank is ready to back the local companies as they partner foreign counterparts in implementing investment ventures.
"We are still in discussions with MITC and we are hopeful that an MoU will be signed for us to facilitate the deals," said Tembo.
Malawi managed to attract about US$1.5 billion worth of possible investment ventures through the MIF, some of which are joint ventures between the foreign and local companies mainly in areas of agro processing, energy generation, infrastructure, among others.
Local banks also managed to link up with foreign financiers to facilitate financing arrangements the international financiers could arrange for the country.
Standard Bank currently boasts the country's largest international business financing portfolio estimated at US$500 million a year, accounting for 26.7 percent of the trade finance market share for the country.
The bank says its global connections make it possible for it to acquire foreign currency and expertise and foreign currency for financing international business deals for Malawian companies.
It now targets a market share of 30 percent within the next few months once it signs the MOU with MITF for the financing of MIF deals.
(Visited 1 times, 1 visits today)
Latest posts by Vanessa Banda
(see all)