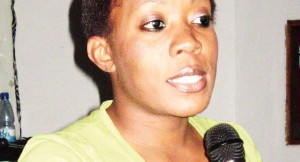 Standard Bank starts deposit-taking ATMs
Standard Bank on Friday announced the introduction of deposit accepting automated teller machines.
Standard Bank Head of Marketing Thokozani Unyolo said the launch of deposit-taking ATMs is in line with the bank's continued improvements in digital banking capabilities in response to increasing customer preferences.
Unyolo said the provision of innovative solutions has become the new world order in banking, adding that the new development will help the bank's customers to access banking services 24 hours a day.
"In recent years, Standard Bank has been tuning up its technology-based services with a view to providing convenience for customers," said Unyolo.
She said the introduction of deposit-taking ATMs is one of the innovations that the bank is bringing in 2015 as it seeks to take over the digital banking space and move its customers forward.
Unyolo said, for a start, the new service is available at existing ATM points across 11 strategic branches of the bank in Malawi.
She said the initial ATMs to take deposits will be those currently located in Mzuzu, Blantyre, Lilongwe, Capital City, Limbe and Zomba and that customers will use their personal ATM cards to interact with the deposit-enabled ATMs.
"With deposit-taking ATMs, we are giving our customers the opportunity to transact at any time without worrying about day banking hours or queuing for a teller. The service is easy, fast and secured by our recently refurbished ATM cubicles," she said.
Malawi Savings Bank was the first to introduce deposit-taking ATMs in Malawi more than 12 months ago.
Latest posts by Vanessa Banda
(see all)