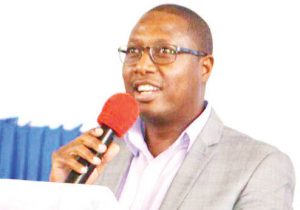 Stansfield reaps from re-branding | The Times Group
Stansfield Motors Limited, suppliers of Renault vehicles, has hailed its rebranding exercise for boosting sales.
The company re-introduced the brand [Renault] in Malawi in 2015.
In the two years since the re-launch, Stansfield says it has managed to sale 150 vehicles out of the 200 it put up for sale.
Renault Brand Manager, Michael Khomani, who doubles as the General Manager for Stansfield Motors, said the re-launch of the brand follows an appointment of the company by the Salvador Caetano Group as the only dealer of the Renault brand in Malawi.
"We are proud and excited to be associated with Renault again, being one of the key players in the vehicle industry globally and now Malawi. We are ready to provide superior and excellent service since we have prior training and expertise in selling and provision of after-sales services," Khomani said.
He further said that the partnership with Salvador Caetano Group (SCG) is of strategic importance to Stansfield Motors since the group operates in over seven African countries and understands African markets.
"SCG offers strong support from centralised cross services, which ensures implementation of best practices, synergies in logistics, finance, training, IT as well as supporting local operations for Renault, which are values that we, as Stansfield, also stand for," Khomani added.
In a separate interview, Business Development Officer responsible for Marketing and Training at Stansfield Group, Miller John Joshua, said they have flooded the market with nine models since the re-launch of the Renault brand.
"In 2015, we introduced the Fluence, Koleos, Duster and the Renault Kangoo and between 2016/17, we introduced additional five models namely the Kadjar, Megane, Renault Kwid, Renault Logan and the New Renault Duster," Joushua said.
He added that demand for their vehicles is growing every year.
(Visited 37 times, 37 visits today)
Latest posts by Vanessa Banda
(see all)