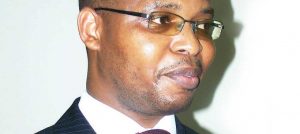 Stock market in positive run
The market was bullish in the month of February 2017 registering a positive return on investment of 3.87 percent.
Price gains registered by Illovo Sugar Malawi Limited, Mpico, National Bank of Malawi and TNM were enough to offset a share price loss registered by Nico Holdings.
An update from the Malawi Stock Exchange shows market capitalisation increased in both kwacha and dollar terms from K569 million in January 2017 to K591million in February 2017.
In total, the market realised K179.6 million from the sale of 12.8 million shares in 80 trades as compared to 9.4 million shares at a total consideration of K299.5 million in January realised in 100 trades.
This reflects a 36.29 percent increase in terms of share volume and a 40.02 percent decrease in share value.
The average daily turnover for February 2017 was K8.5 million compared to K14.2 in January 2017, reflecting a decrease of 40.02 percent.
In an earlier interview, Chief Executive Officer of Alliance Africa Malawi, Armstrong Kamphoni, forecast that the market was likely to maintain its bullish run as listed companies continue posting good results.
But Kamphoni said performance can shift the other way if the good run from companies stops.
(Visited 28 times, 28 visits today)
Latest posts by Vanessa Banda
(see all)