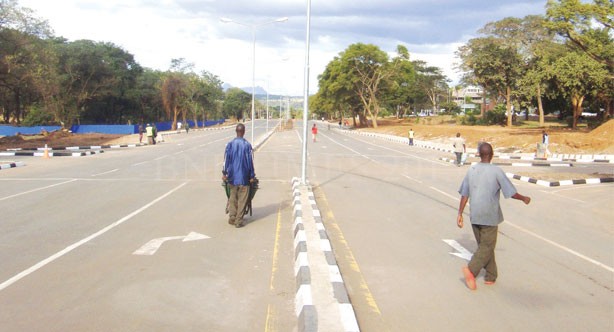 Study reveals council too weak to develop Lilongwe city
World Bank-funded study has revealed that the Lilongwe City Council is too weak to develop the capital city and has exposed various flaws that are affecting the effectiveness of its operations.
The findings of the study, which is part of the implementation of the city's strategic development plan, were presented to Lilongwe City councilors and other stakeholders last week.
The pre-feasibility study conducted by a firm called GK Consulting is expected to lead to a main feasibility study aimed at profiling some iconic development projects that could change the face of the city with infrastructure, metropolitan policing, enhanced financial system and development of recreation facilities, among others.
However, the study found that the council's financial muscle is weak and over-dependent on underperforming property rates as well as support from the central government and donors.
For example, the study established that out of the K3.2 billion budgeted for by the council this year, K2.8 billion is expected to come from city rates, K598 million from the central  government while K425 million is expected to come from various donors.
Four months into the year, however, the council has collected K381 million out of the planned K734 million expected for the period from city rates.
The council has also received K150 million from central government for infrastructure development, which is only enough for patching potholes in some roads and maintaining a few earth roads, according to the study.
The study also established markets in the city, including the central and Tsoka market that have infrastructure that does not provide enough space to meet demand and provide convenience to traders.
The council also faces challenges of security and needs its own police to provide adequate security and enforcement of regulations in the city.
The council has also been embroiled in corruption and theft of revenue as exposed recently when it suspended several officers on allegations of embezzlement of funds in addition to scams on market fees discovered by some councilors in the city.
Commenting on the study, Lilongwe City Council's Development Strategy Manager, Gift Kasamari said the council already has a draft Revenue Enhancement Strategy which is expected to maximize revenue generation once it is approved by councilors.
Latest posts by Vanessa Banda
(see all)