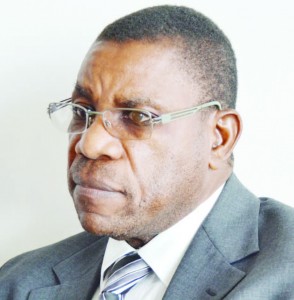 'Subsidy beneficiaries should earn materials'
The Consumers Association of Malawi (Cama) says beneficiaries of the Iron Sheet and Cement subsidy programme should be made to earn the subsidised materials by doing some public piece work in their communities
Cama Executive Director John Kapito said it was high time Malawians stopped relying on free or subsidised materials and services from government.
"For the malata and subsidy project to be meaningful, the people who benefit have to be made to work in their respective areas," suggested Kapito.
He also advised the Ministry of Lands and Housing to ensure that houses are constructed according to plans and in well designed patterns in the villages.
"It is only in Malawi where, from the aerial view, you see houses scattered all over without following proper planning, this is pathetic," said Kapit0.
He said the subsidised materials should be distributed according to a strategy where they can only be disbursed to areas that have proper housing plans for people to appreciate the project and make the country beautiful.
(Visited 1 times, 1 visits today)
Latest posts by Vanessa Banda
(see all)