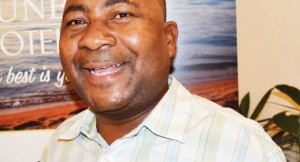 Sunbird staffers in Zanzibar
Sunbird Hotels and Resorts over the weekend sent 18 of its employees to Zanzibar for emerging at best employees and supervisors of the year.
The company organised a send off party for the employees on Friday at its Sunbird Lilongwe Hotel which was attended by the group's human resources manager Edward Chunga.
Chunga said two best employees have come from each unit of the group and will be accompanied by a driver and management official for a six day visit where they will enjoy a fully paid round visit to the Island.
"Apart from enjoying and relaxing they will also learn from our colleagues in this business on how to do better," he said.
The 16 lucky employees have been picked from 1,100 employees, of which 20 percent constitute the supervisors.
Chunga said management uses setup guidelines which informs on how winners are chosen.
"Some of the issues we consider are their attendance to duty and feedback from customers while an additional consideration for our supervisors is looking at their leadership skills and how successful the departments they command register," he said.
One of the supervisors making the trip is Bridget Mhone who is restaurant manager at Sunb i r d Lilongwe Hotel who was over the moon during the event.
"I am so happy because in this life time such rare opportunities do not just come to you out of hundreds of employees," said Mhone.
A kitchen porter responsible for production situated at their Catering Solutions unit based in Chileka, Prince Msamanyada, said he is thankful to God.
"I did not expect this recognition from my company," he said.
(Visited 20 times, 20 visits today)
Latest posts by Vanessa Banda
(see all)