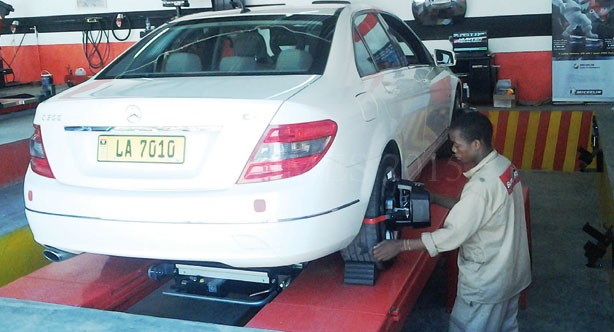 Supa Fit opens Blantyre branch
Supa Fit opens Blantyre branch
Barely six months after opening its maiden one-stop tyre sales and support services centre at Chichiri in Blantyre, Supa Fit, has extended its footprint by opening another branch in Blantyre Central Business District.
The new branch is located on Glyn Jones Road about 300 metres from Ryalls Hotel next to IT Centre.
Supa Fit Chief Executive Officer Kassim Aroni told The Daily Times on Friday that the new branch is offering a wide range of tyre brands such as Good Year, Dunlop and Continental.
Aroni said apart from the tyres, the firm also car batteries in addition to providing services such as tyre fitting, wheel balancing, alignment and provisional tyre pressure.
"We thought of opening a branch in the Blantyre CBD to get close to our customers in the commercial capital. We have many customers in the CBD who had indicated that Chichiri is a bit far for them.
"As a listening company we thought of coming closer to our customers, hence the new branch," said Aroni.
He said just like the Chichiri Branch, the new Blantyre service centre has the latest equipment for job which will ensure efficiency.
"In addition our rates are competitive," said Aroni.
The Supa Fit boss said the company has an employer guaranteed scheme through which employees can buy tyres on credit so long as it is guaranteed by the employer.
In addition, we offer fleet management services to all corporate organisations that allows all their vehicles to be managed by us in as far as tyres and related services are concerned," he said.
Latest posts by Vanessa Banda
(see all)