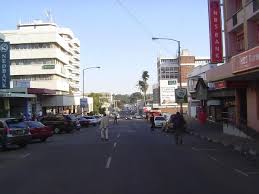 Survey points to bleak business environment
A recent study conducted by the World Bank has added to other assessments pointing to unfavourable environment for businesses operating in the country.
The assessment, authored by Efrem Chilima, William Mwanza, George Clarke and Richard Record, has revealed that three major obstacles— namely access to finance, unreliable power and corruption— continue to trouble investors.
One of the authors of the report, Chilima, said more needs to be done to turn Malawi into an investment beehive.
"The effects of limited access to finance are quite far-reaching, and felt more severely by Malawian-owned local firms, especially those that are rural-based, female headed, domestic market oriented, small scale and those engaging in the service industries.
"The high collateral requirements from commercial banks deter investment , especially by the small and medium enterprises, representing the majority of enterprises in Malawi, resulting in heavy reliance on internal resources for financing investments, other than from the formal banking system," Chilima said.
He was speaking on the sidelines of a meeting with private sector players.
Chilima noted that commercial banks offer a narrow range of financial instruments, adding that the country does not have long-term financing schemes.
He was, however, quick to note that, as part of efforts to address this challenge, the Reserve Bank of Malawi is developing a leasing framework together with an examination of the applicability of a long-term finance guarantee scheme.
"The deterioration in the reliability of electricity supply across Malawi forces many enterprises to sometimes convert to costly diesel-powered generators.
"This increases their costs of production and operations and worsens their overall performance. Per the survey, the manufacturing firms were the most affected by electricity outages," he said.
Chilima added that corruption has been another going concern since 2008, saying incidences of informal payments to public officials, including tax officials, seem to have increased considerably.
"Perceived occurrences of bribery in form of gifts was noted when securing government contracts, obtaining business operating and import licenses, getting construction permits, meeting with tax officials, as well as getting connected to the electricity grid and water supply.
"There are considerable challenges in dealing with the bureaucracy in government administration, especially in obtaining business licenses and permits," he said.
According to the assessment, medium-scale enterprises complained mostly about the exorbitant tax rates while small-scale enterprises and firms headed by female managers mostly complained about the difficulty and costs of obtaining business licenses and permits.
"Growth of medium and small-scale enterprises was affected by practices in the unregulated informal sector. All the industry categories complained about the increasing difficulty to obtain rights to land for their business operations, and about increasing political instability. The former seems to have more severe impacts in Malawi than in some countries in the region.
(Visited 5 times, 5 visits today)
Latest posts by Vanessa Banda
(see all)