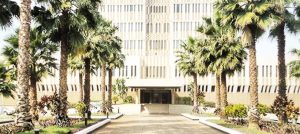 T-bills open to all Malawians—RBM
By Imam Wali Contributor:
The Reserve Bank of Malawi (RBM) has urged Malawians to inculcate a savings culture by, among other things, participating in the trading of treasury bills.
RBM Chief Examiner (Consume r-Protection and Financial Literacy), Madalitso Chamba, said the central bank is advocating financial inclusion, hence calling on Malawians to develop interest in capital and money markets.
Chamba was speaking last week in Dedza on the sidelines of National Financial Literacy Programme Community Outreach Programme that attracted traditional leaders, councillors, and other stakeholders.
"Treasury Bills are available to any Malawian," Chamba said.
She said only a few Malawians understand the concept, culminating in the majority not making the most of it.
Chamba then assured Malawians that government is committed to protecting and paying back money once it borrows.
Let us know what you think of this update and remember to add us on our facebook and follow us on our twitter. Make sure to come back daily for more Malawi business news updates.
Quick Links: Malawi Banking News | Malawi Technology News | Download Business eBooks | Ten Signs You Are An Entrepreneur | What is a Managing Director?
Today's top business story: Top Commercial Banks In Malawi
Latest posts by Vanessa Banda
(see all)