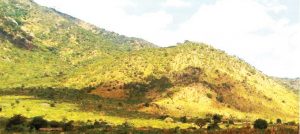 Talaxis buys stake in Mkango Resources
Talaxis Limited, a subsidiary of commodities trader Noble Group, has acquired 14.5 percent shareholding in Mkango Resources Limited.
Mkango is a Canadian dual TSX-V and Alternative Investment Market (AIM) listed mineral exploration company exploring rare earths at Songwe Hill in Phalombe and Thambani in Neno.
The deal, which has seen Talaxis becoming a major shareholder in the company, is worth £500,000. The share price is at 3.5 pence.
According to Mkango, the proceeds from the deal would, among other things, kick start Phase II of the research and development programme with metalysis, continued optimisation of the Songwe
Hill rare earths project and ongoing evaluation of additional opportunities, in addition to other expenditures.
Mkango Chief Executive Officer, Will Dawes, said Phase II work programme with metalysis includes product quality optimisation, test work scale-up and further analyses of the alloy to determine characteristics such as its morphology, chemical composition, and physical and magnetic proerties.
He said Phase II would also incorporate customer appraisal of the product and further investigation of opportunities in relation to 3D printing of magnets.
"We are very pleased to have Talaxis as a new and largest shareholder. Having signed the collaboration agreement with Noble in December 2016, this latest transaction is a natural extension of that relationship and demonstrates strong confidence in the company and the sector.
"We look forward to more work with Talaxis and Noble to progress both the advanced stage Songwe Hill rare earths project and the MetalysisNdFeB R&D programme through the development phases," Dawes said.
Mkango last traded in London at four pence, up 0.75 from pence or 23 percent.
(Visited 13 times, 13 visits today)
Latest posts by Vanessa Banda
(see all)