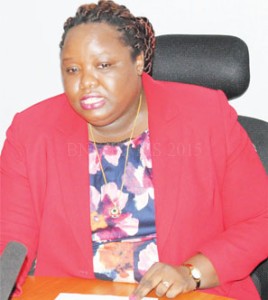 Tanzania in to learn from Malawi fair trading
Tanzania in to learn from Malawi fair trading
Delegation from Tanzania's Fair Competition Commission arrives in the country today to learn from Malawi's experience in the implementation of competition, fair trading and consumer protection regulations.
The Malawi Competition and Fair Trading Commission (CFTC) said in statement on Friday that the visit by the Tanzanian delegation is a continuation of an already existing relationship the two institutions have based on principles of enhancing cross-border enforcement of competition and consumer protection laws.
The meeting, said the commission, will not only help to strengthen their relationship, but also boost Malawi's efforts considering that Tanzania has been in the business for more than 10 years and longer than Malawi.
"The study tour will, not only help strengthen the existing relationship between the CFTC and FCC, but will also further enhance the spirit of cooperation in the enforcement of anti-competitive and unfair trading practices with a cross-border dimension," reads – in part – the statement signed by CFTC Chief Executive Officer, Wezi Malonda.
"The visit will also boost our efforts in Malawi because it demonstrates that with relation to competition and consumer protection we are on the right track especially considering that our colleagues in the region have been enforcing for more than 10 years," at adds.
Specifically, the FCC is expected to meet stakeholders in the energy, telecommunications, standards setting and financial sectors among others.
Both CFTC and FCC are government agencies with a mandate of regulating, monitoring, controlling and preventing acts or behaviour which are likely to adversely affect competition and consumer welfare in the two countries, respectively.
Latest posts by Vanessa Banda
(see all)