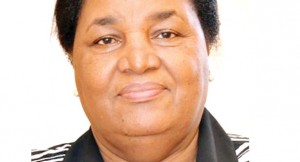 Target on tourist arrivals in limbo
Malawi failed to meet its target of attracting 1 million visitors to its shores between April 2013 and November 2014 registering only 108,119 foreign arrivals within the period.
The Ministry of Information, Tourism and Civic Education through the department of Tourism initially set a target of courting at least one million visitors to Malawi annually.
Director of Tourism Patricia Liabuba said last year that her department is working on strategies to boost tourist inflows with the aim of increasing the sector's contribution to the economy to K400 billion.
But, the latest migration profile report released last week in Lilongwe shows that Malawi received a total of 108,119 visitors out of which 37,734 were business visitors.
The report shows that more business visitors came from South Africa followed by the United Kingdom and United States of America.
According to the report , business visitors from South Africa were 6,667 in total in the year 2014 while the British accounted for 3,982 and visitors from America followed closely at 3,823.
However, total visitor inflow during the period under review shows that UK was the major source of all types of tourists in the year under review with a total of 21,365 followed by America at 15,919 and South Africa at 13,704.
India, Germany, Netherlands and Kenya are the other major countries where more tourists came from.
"The ten leading countries from which both the visitors and business visitors' permits were issued were the United Kingdom, United States, South Africa, India, Germany, Netherlands, Kenya, Zimbabwe, China and Zambia," says the report.
The research was done with financial and technical assistance from the International Organisation for migration (IOM) to which Malawi intends to be a member.
Minister of Home Affairs and Internal Security, Jean Kalilani said the report findings will feed into the new migration policy currently under consultation.
"The report has important information that will help government understand the trends and come up with a policy from a well-informed position," she said.
(Visited 27 times, 27 visits today)
Latest posts by Vanessa Banda
(see all)