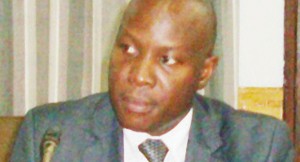 Tariff hike helps LWB undertake new projects
The Lilongwe Water Board (LWB) says the 50 percent tariff hike implemented with approval from government last year has helped the board implement various projects in its development plan to improve water supply and service efficiency.
This was revealed during the weekend when LWB conducted a media tour to familiarise journalists with its operations.
Speaking during the tour, LWB director of finance, Silli Mbewe, said the projects implemented by the board include Airwing Water Supply aimed at improving water supply to the northern part of Lilongwe City.
LWB has also re-routed some pipes, lowered and replaced pipes in Area 25 and Area 49; constructed community kiosks as well as connecting over 4,000 new customers under a subsidised programme.
The board also set-up a Geographical Information System (GIS), according to Mbewe.
The board has since set aside K1 billion for the implementation of the Chikungu, Ngwenya and Chitedze Water Supply Project, said Mbewe.
"The project shall involve extension and upgrading of water tanks at these three places and this shall greatly improve water supply service in the southern part of Lilongwe City," said Mbewe.
He disclosed that the company is also currently spending about K6 million on the Malawi Defense Force (MDF) operations at Dzalanyama Forest Reserve which is the water source for LWB.
LWB has also committed to meet K10 million annual expenses for the maintenance of a Kamuzu Central Hospital elevator under its social responsibility programme.
LWB produces 95,000 cubic meters of water a day which it supplies to 52,000 customers and 550 kiosks. Total demand of water in Lilongwe city is estimated at 120, 000 cubic meters a day.
(Visited 16 times, 16 visits today)
Latest posts by Vanessa Banda
(see all)