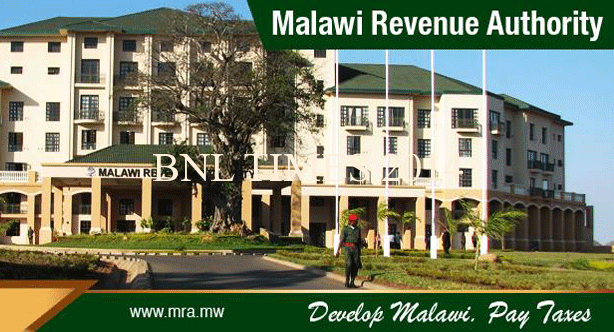 Tax evaders given a 14-day ultimatum
The Malawi Revenue Authority (MRA) has given a 14 day ultimatum to all businesses that are evading their tax obligations to settle their accounts with the authority or risk being taken to court.
MRA says it is now engaging various tax compliance strategies including working with the Anti-Corruption Bureau as the step forward in ensuring that the country does not continue to lose huge amounts of revenue in unremitted tax.
This comes at a time when MRA has just busted a syndicate involving some business traders who were manipulating the law to avoid paying taxes due.
MRA said in a statement that it had gathered credible intelligence showing that some unscrupulous businesses are abusing the Industrial Rebate, Export Processing Zones and Duty Free Schemes for importation of qualifying items by fraudulently working with suppliers abroad to inflate importation costs.
MRA Corporate Affairs Director, Steve Kapoloma said in a follow up interview that MRA has engaged an extra gear in investigations by partnering the AntiCorruption Bureau and other stakeholders to zero in on tax evasion.
"Tax evasion is a big problem in Malawi but we are widening our scope to cover all tax types including VAT, Income tax, Customs et cetera. This means that when we are investigating a particular company or business, we are looking at their compliance on all fronts," he said.
The tax collecting body has since given a 14 day deadline to all those who have been absconding their tax obligations and channelling the funds to their offshore accounts to come forward and discuss with the authority on how they will bring back to the country all the funds that have been externalized through these schemes and repay the taxes due.
According to a press statement issued jointly by MRA and the Anti- Corruption Bureau , failure to do so will result in charges for tax evasion for the taxes not remitted including interest and penalties and charges for illegal externalization of funds.
"We urge all bank to immediately enhance Know Your Customer processes and diligently scrutinise documents before affecting any remittances," said the statement signed by MRA Commissioner General and the Director General of ACB.
According to a report by the African Development Bank, many African countries, including Malawi, have the capacity to primarily finance their development needs but suffer a haemorrhage of funds through illicit financial flows which includes tax evasion.
AfDB estimates that Africa has lost up to US$1.3 trillion between 1980 and 2009 through illicit financial flows.
Latest posts by Vanessa Banda
(see all)