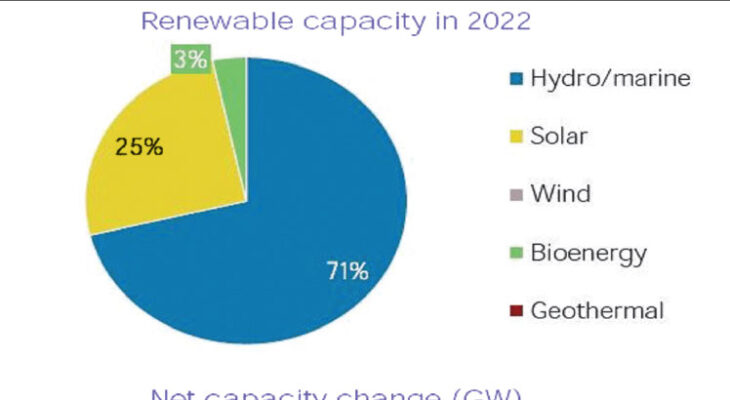 Renewable Energy Industries Association of Malawi: Tax incentives have boosted solar power usage
Tax incentives on solar equipment introduced in the last fiscal year have started bearing fruits, with the Renewable Energy Industries Association of Malawi saying the solar market has become attractive and competitive.
In the 2022/23 financial year, Treasury removed import duty and excise tax on some solar products to promote the use of clean energy in support of the government's initiative to reduce the strain on hydro electricity and to support the use of alternative sources of energy to help rural people that are off the national grid.
In a written response on Friday, Renewable Energy Industries Association of Malawi president Sosten Chigalu said despite some challenges, tax exemptions have made solar products affordable, particularly for poor families.
He said: "The solar market in Malawi has become attractive and competitive; hence, attracting both local and international investors.
"However, there are cases of inconsistent application of the tax exemptions, proliferation of substandard solar products while limited access to foreign exchange has affected solar service providers."
The Malawi Government has been on a move to streamline the licensing process and provide import duty and value added tax exemptions for solar home systems (SHS), a small-scale electricity generation system that uses solar photovoltaic technology to generate electricity from sunlight.
It includes a solar panel or panels, a battery and other components such as charge controllers and inverters and can be used to power lights, appliances and other electrical devices in homes, businesses and other settings.
Minister of Energy Ibrahim Matola, in an interview, urged players in the energy sector to continue advocating for the use of renewable energy technologies to end energy challenges in the country.
"In Malawi, we don't experience bad weather or severe winter, so we can produce a lot of solar energy which can be fed into the national grid," he said.
International Renewable Energy Agency (Irena) data shows that 400 000 SHS have been sold in Malawi as of 2022, with two thirds of these or about 260 000 estimated to be actively serving off-grid households, thereby contributing about six percent to the electricity access rate from 0.2 percent in 2017.
This makes Malawi one of the top 20 countries in the world by the share of population with access to solar, according to Irena.
One of the private-sector operators indicated that they have increased sales of SHS through the introduction of contracts, which lets users pay only for how much they use a product or service.
The operator who didn't want to be named, however, said  there has been lack of consistency in application o the incentives.
Malawi Government is in a race against time to increase electricity generation to about 1 000 megawatts by 2025 at a time World Bank data shows that 17.7 million people lack access to electricity.
The government is also facing an ambitious target to ensure that 50 percent of the country's population has access to electricity from the national grid.
Currently, about 14 percent of the country's population has access to electricity, according to the National Statistical Office.
Let us know what you think of this article and remember to add us on our facebook and follow us on our twitter. Come back daily for more Malawi business news.
Quick Links: Download Business eBooks | Ten Signs You Are An Entrepreneur | What is a Managing Director?
Latest posts by Vanessa Banda
(see all)