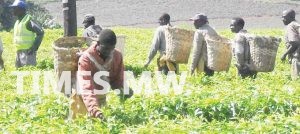 Malawi's tea prices surged by 26.8 percent in June 2017 as compared to the same month last year. The development has resulted in an increase in earnings from the beverage, the Reserve Bank of Malawi (RBM) has said.
According to RBM's economic report for June 2017, tea prices averaged $1.89 per kilogramme in June 2017 compared to $1.49 per kilogramme realised in June 2016.
The central bank says tea production amounted to 2.2 million kilogrammes in June 2017, whilst tea sales through the Limbe Auction Market amounted to 0.7 million kilogrammes in June 2017.
"Reflective of better prices in June 2017, total realisations from the tea sales stood at $1.3 million in the review month, higher than $1.2 million realised in June 2016," RBM said.
Commenting on sugar, RBM said production of the product amounted to 42.4 mi l lion kilogrammes in June 2017.
"The volume of sugar sales during the reviewed month was 16.7 million kilogrammes, with domestic sales earnings amounting to K10.9 billion.
"Meanwhile, export sales in June 2017 amounted to 4.3 million kilogrammes," said RBM.
With tobacco sales closing at just above $212 million, the country needs a strong performance from other export crops so as to boost forex reserves as the country heads towards the lean period.
RBM Governor, Dalitso Kabambe, recently indicated that the country has over $1 billion in reserves, which is enough to see the country through this year.
(Visited 24 times, 24 visits today)
Latest posts by Vanessa Banda
(see all)