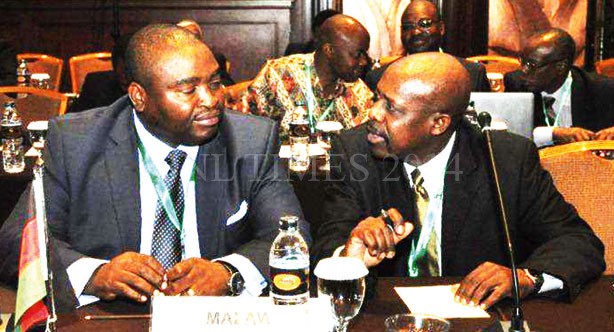 Tea prices to remain volatile
Tea prices are expected to remain volatile the world market until around 2023 when they could go up to US$2.81 per kilogram for quality teas, it has been learnt.
This was announced during the 21st session of the inter-governmental group on tea, which was held in Bandung, Indonesia a few weeks ago.
During the meeting, Malawi was represented by Tea Association of Malawi chairman Sangwani Hara and the association's chief executive Clement Thindwa.
Responding to a questionnaire, Thindwa said the meeting discussed several issues and also noted the tea prices are likely to stabilise at around 2023.
"It was observed that although overall growth in demand for tea is increasing most of it is occurring in the green and specialist tea segments. Similarly, the price of orthodox tea has continued to increase firmly, underpinned by a strong growth in demand in traditional orthodox tea markets of the Near East and the Russian Federation.
"In the medium term, the projections suggest that the supply and demand of black tea (which Malawi produces) will be in equilibrium in around 2023 at a price of US$2.81 per KG of quality teas, recovering from its lowest point of US$2.59 per KG (again of quality teas) in 2015 after market adjustments. Although this indicates an increase in nominal terms, in real terms, prices would actually decline," said Thindwa.
He further said the meeting also noted that if there is no correction in supply response and assuming that output increases say a further 5 percent, the impact on prices would be quite dramatic i.e. a 40 percent decline over the next 10 years.
Thindwa said, the meeting also observed that there is a need for caution and greater efforts need to be directed at expanding demand.
"There is scope for increasing per capita consumption in producing countries (including Malawi) as they are relatively low compared to traditional import markets. Diversification into other segments of the market such as organic and speciality teas also need encouragement and the health benefits of tea consumption need extensive promotion. It is in this perspective that the Tea Association of Malawi is establishing a National Tea Day to run every year from 2015," he said.
The meeting attracted countries accounting for almost 93 percent of world tea production, 87 percent of global tea trade, and 72 percent of world consumption and they include Japan, Italy, Indonesia, India, China, Canada, Germany, Morocco, Sri Lanka, Bangladesh, Turkey, United Kingdom, Tanzania, Unites States of America and Vietnam.
Latest posts by Vanessa Banda
(see all)