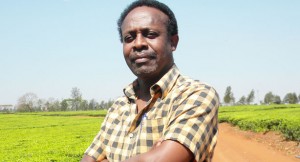 A market report shows that tea volumes going to the auction floors have gone down considerably in the face of unfavourable weather conditions.
The Vanrees market tea report released last week indicates that there was no auction at the Limbe auction due to lack of tea.
"There was no auction this week in Malawi and next week's auction will be small with only 1960kgs on offer. The weather conditions are still dry with some reports of rains. Despite these pre-season rains, cropping conditions are far from ideal," reads part of the report.
Vanrees further said despite increasing future auction quantities, most grades in this week's Mombasa auction were able to hold ground.
"This week was a small auction of 101 packages. Tea growing areas are receiving good rains, which make it very likely auction quantities will go up every week. In Indonesia cropping conditions are worse than Malawi.
Last month, Tea Association of Malawi (Taml) expressed worry over this year's low tea output.
Taml chief executive officer Clement Thindwa said the early cut off of the rains has negatively affected the country's tea production.
"In terms of production, we are quiet worried as Malawi's tea propagation is almost wholly dependent on rains and there is very little irrigation. With what had happened to the weather, we had an early cut off in the rains hence we expect lower yield and perhaps the lowest ever because it is totally dry," said Thindwa.
He said for the first time ever, the Limbe tea auction experienced the shortest sales.
"We experienced the shortest tea auction last week after no sales for a fortnight at the auction. It lasted only ten minutes because the teas were not there. This shows how bad the situation is," he said.
Tea production has over the years been at 45 million kilogrammes and with a record high of 53,000 million kilogrammes.
(Visited 9 times, 9 visits today)
Latest posts by Vanessa Banda
(see all)