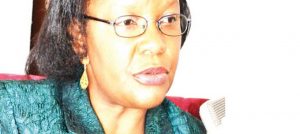 Technical hitch affects National Bank of Malawi operations
National Bank of Malawi (NBM) has assured its customers that the bank will return to normal operations soon following a technical hitch that affected the bank's operations on Monday and Tuesday.
The problem affected NBM customers in Lilongwe and Blantyre.
According to some of those affected, many people were left stranded in banking halls in the affected branches as they could not make transactions following the technical lapse.
The development also triggered circulation of pictures of the stranded customers on social media with some seen sitting on the floor as they waited for the system to reboot.
NBM Corporate Affairs Manager, Annie Magola, confirmed the development but could not divulge details regarding the extent of the problem.
She described the problem as a technical fault.
"There were some technical issues we had to deal with which affected service delivery in some service centres and we regret the inconvenience caused to some of our customers," Magola said.
She was quick to indicate that the problem is already being addressed by the bank's technical team.
"The bank is in the process of resolving this challenge and we are confident that we will achieve the normal level of service as soon as possible," Magola said.
The development comes against a background of increasing complaints from customers of rampant disruption of services in the financial services sector as well as mobile phone industry.
(Visited 17 times, 17 visits today)
Latest posts by Vanessa Banda
(see all)