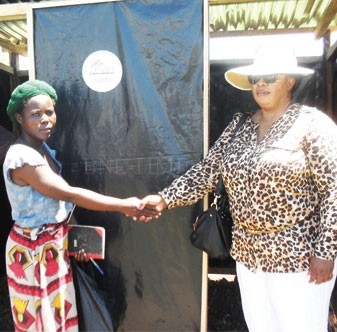 Tevet donates bathroom units – BNL Times
Tevet donates bathroom units
The Technical Entrepreneurial and Vocational Education and Training (Tevet) has constructed and donated 20 double unit bathrooms to four flood victim camps in Chikwawa and Nsanje districts worth K2 million.
The donations were made to Mlonda, Bangula in Nsanje and Sekeni areas in Chikwawa following the assessment made by Tevet authority management regarding the critical challenges on health and sanitation in the camps.
"As one of the government agencies and a member of the corporate world, the Tevet authority decided to make this donation in line with our mandate and strategic plan," said Rhoda Misomali, Tevet's board chair.
Misomali said the effects of floods have an impact on Tevet because some victims are beneficiaries of the organisation's Skills Development Programme.
"They have lost their businesses, tools and certificates in the course of running away from the water to save their lives, so this is of great concern to Tevet Authority," she said.
Receiving the donation, the chairperson of Mlonda camp, Gerald Samuel said the bathrooms would restore their dignity.
"They will be helpful to us, especially to women who usually had difficulties to find a place to hide and take a bath, and sometimes they could spend a day without having a bath due to lack of privacy," Samuel said
Latest posts by Vanessa Banda
(see all)