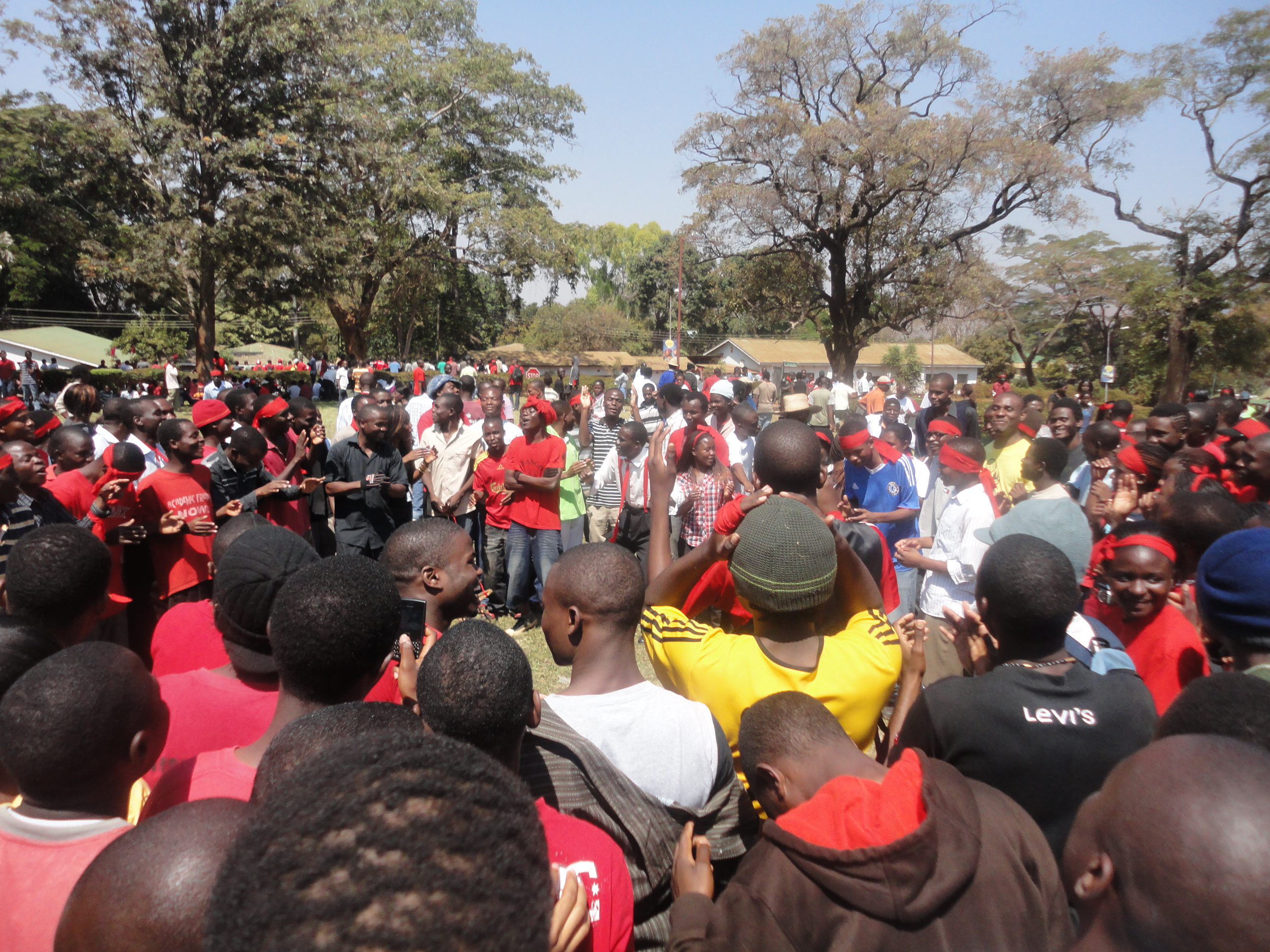 THE CRUMBLING CURRENCY BITES: CHANCELLOR COLLEGE TO DEMONSTRATE OVER ALLOWANCES
The intellects of Chancellor College have resolved to arrange for protests against delayed disbursement of upkeep allowance. The delay is not so big an issue though; they want it raised to levels that will sustainably keep them learning without minds glued to what will welcome their tummies once they get back to their poverty-stricken rooms.
The students went to a General Assembly late in the evening of Thursday, 27th November 2014 in a move to deliberate on the best way forward pertaining to how government is handling their upkeep allowance issue. Currently, the allowance for a non-residential government sponsored student stands at K40, 000 whereas for residential colleagues, it is at K33, 000.
This is against a background of escalating food prices at the cafeteria which is operated by private catering firms. A standard meal at the cafeteria requires the learners to squeeze out of their pockets a minimum of K500. But, students complain that the meal is of low standard so it meets its charged price to avoid losses on the catering service's part. This, plus a breakfast that costs them about k200 leaves most of them broke before government feeds their accounts with the following month's allowance.
It is worse for those who pay for their own accommodation in the surrounding residential areas. Government projects standard rentals at around K7,500 but that amount is so ideal for a home in Chikanda, Nandolo or Mulungudzi. K15,000 gets the student what they can consider a standard room. And the allowance is already almost half down! How they survive with the remaining nuts is the magic no one outside the place understands.
Speaking to www.businessmalawi.com, the Students Union of Chancellor College General Secretary Madalitso Mpingasa said all they are looking for is an increment to at least K65,000 per soul. "Students have agreed to demonstrate on Monday, 1st December 2014. This is so because the minister of finance has said government will consider increasing our upkeep allowance maybe in January next year during the budget review." Continued Mpingasa. And January is 2015. What happens between now and next year to their tummies? "This news did not go well with the students as we are over a month away from January, plus, food prices are increasing daily with the Kwacha's continued depreciation." Said the General Secretary, sounding very worried.
He says they plan to hold a demonstration on Monday or Tuesday next week to present their grievances to government through the District Commissioner's office. They could have loved to present the petition as earlier as tomorrow, but since they are supposed to notify the Zomba City Assembly 48 hours prior to the demonstration as per constitutional requirement, they have decided to keep calm and wait for next week. "Students will then boycott classes until our stipends are raised, even if it means sending us home indefinitely: they better do that than keep roasting us in frying pans."
On the same, the students say they are not attending classes Friday 28th November because of the administration's failure to disburse this month's allowances to them. This is despite the administration assuring them that they will get their allowances on Saturday, 29th November 2014. 'You can never be sure with administrators whose aim is to make sure they control you so their pay slip fattens for a job well done.'
In 2013, attempts to force government raise students' upkeep allowance hit a blank wall as the then government used all resources at hand to rape their grievances and portray them as an immoral bunch of rotten minds who wanted to reap where they never sowed. The minister of education then went to as far as comparing them with civil servants and the perks government workers got at the time. This time around, the civil servants perks have been raised. The determiner for goods' prices has gone up too: fuel.
Latest posts by Beaton Galafa
(see all)