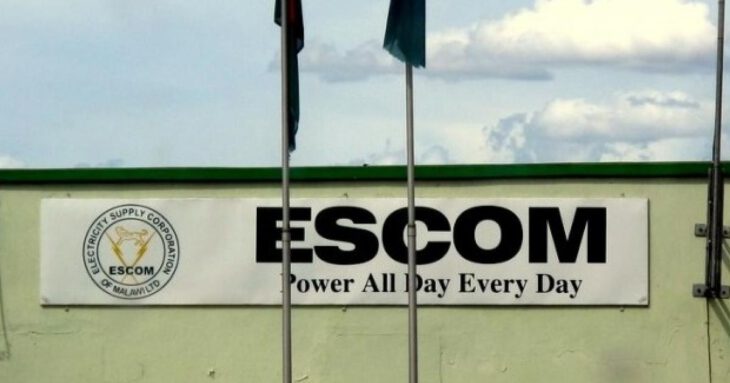 Tikudutsa muzowawa: Escom yapempha kukwezedwa mtengo kwa magetsi –
Pamene anthu m'dziko muno akupitilira kudandaula za zikhomo pankhani ya zachuma, kampani yogulitsa magetsi ya Electricity Supply Corporation of Malawi (ESCOM) yati ikufuna mtengo wa magetsi ukwere apo bii kampaniyi itsekedwe kaye.
Izi ndi malingana ndi mkulu wakampaniyi a Kamkwamba Kumwenda omwe amayankhula lachiwiri pamsonkhano wa atolankhani omwe unachitikira kumaofesi akampaniyi mumzinda wa Blantyre.
A Kumwenda awuza atolankhani pamsonkhanowu kuti kuyambira pomwe kampaniyi inagawidwa mumchaka cha 2018, ikukumana ndizokhoma ndipo yati siikupanga phindu lili lonse pa ntchito yake yogulitsa magetsi.
Iwo anati mwachitsanzo, kuchoka mchaka cha 2018 kufika pano, kampaniyi yalephera kupanga phindu pa ntchito yake ndipo ati mmalo mwake, kampaniyi yaluza ndalama zokwana K112 biliyoni.
Iwo anati zonsezi ndikamba koti kampani ya ESCOM imagula magetsi ku kampani yopanga magetsi ya Egenco pa mtengo otsika wa K140 pa unit ndipo iyo imagulitsa kwa makasitomala ake pa mtengo wa K104 pa unit.
Iwo apempha kuti pakufunika mtengo wa magetsi ukwezedwe ndipo ati ngati izi zingalepheleke, kampaniyi ikuyenera kutsekedwa.
"Pang'ono ndi pang'ono ESCOM ikufa. Tikuyenera tiyitseke kapena tikweze mtengo wa magetsi. Choncho tikupempha kuti mtengo wa magetsi ukwezedwe. Pakadali pano tikukanbilanabe ndi bungwe la Malawi Energy Regulatory Authority (MERA) zankhaniyi," atelo a Kumwenda.
Pakadali pano, mphekesera zikuveka kuti bungwe la MERA likuwunika mitengo yomwe bungwe la Escom likupempha kuti likweze.
Let us know what you think of this article and remember to add us on our facebook and follow us on our twitter. Come back daily for more Malawi business news.
Quick Links: Download Business eBooks | Ten Signs You Are An Entrepreneur | What is a Managing Director?
Latest posts by Vanessa Banda
(see all)