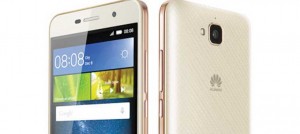 TNM introduces phone with 4-day battery life
TNM, in partnership with Huawei, has launched a smartphone, Huawei Y6 Pro, giving up to four days battery life, 416 hours of standby time and 39 hours of talk time if properly charged, according to a statement from TNM.
The smartphone also supports TNM's newly launched 4G/LTE network solutions with transmission speeds of up to 100 megabytes per second for downloads and 50 megabytes per second for uploads.
TNM's Senior Manager, Consumer Services, Madalitso Jonazi said the offer is meant to give TNM customers excellent smartphone experience.
"After launching 4G network, we thought of offering the market affordable and durable handsets with long battery life. The Huawei Y6 Pro 4G phones fit this description and we hope with this offering our customers have an opportunity to enjoy their smartphone experience and connectivity to our mobile internet," Jonazi said.
Huawei Sales Manager, Enita Kachoka, said the Y6 Pro handset has a battery capacity of 4000 mAh that makes it last longer and has a powerbank feature which enables it to perfrom reverse charging.
"As a phone manufacturer, Huawei realised that one of the things that people look for when buying a phone is long battery life. We have, therefore, brought these handsets to cater for the needs of our consumers," Kachoka said.
Kachoka said the lasting battery is a plus to customers especially in this digital age when mobile phones are used for various tasks.
"These phones will help customers maximise their productivity in remote areas where there is no electricity, in cases of blackouts and even when travelling long distances. They will also liberate them from concerns about mobile battery life," she said.
The handsets come with 1GB, 50 SMSs and 50 minutes bundle for three consecutive months and are available at selected TNM Shops at a price of K150,000.
(Visited 80 times, 80 visits today)
Latest posts by Vanessa Banda
(see all)