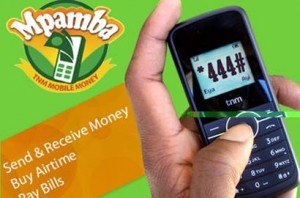 Telekom Networks Malawi has suspended the tariff adjustment on its mobile internet data, short message service (SMS) and Blackberry service which it effected to keep up with the new tax regime introduced by government on internet and SMS services.
The adjustment was initially supposed to take effect from June 1. TNM says in a statement its customers will continue to use SMS and data services on the same old rates without the 10 percent exercise tax.
Airtel also announced a 10 percent exercise tax on the tariffs for its internet and SMS services effective May 28.
Presenting the  2015/2016 national budget, Finance Minister Goodall Gondwe announced the introduction of a 10 percent exercise duty on text messaging and internet services as part of efforts to boaden the tax base as government implements a budget solely dependent on domestic resources.
Consumers have since raised alarm over the new tax measure on internet services describing it as retrogressive at a time when the internet is being used as a tool to drive economic growth.
Malawi's mobile and internet costs are among the highest in sub Saharan Africa and the world.
(Visited 13 times, 13 visits today)
Latest posts by Vanessa Banda
(see all)