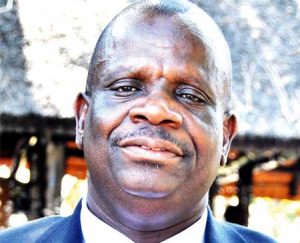 To cap or not to cap interest rates
By Donasius Pathera, Contributor:
Malawi has found itself in a heated debate on whether to cap interest rates. The proponents of interest capping have brought joy and sense of 'patriotism' to the people who are almost on death bed, financially, due to high interest rates.
It is doubtful if there is any person who would love to pay predatory interest charges for a tiny monetary loan accessed from the banks.
Interest rate capping is not a new phenomenon as it is used in 24 sub-Saharan countries. The reason behind interest capping, is to protect consumers from usury (katapila).
It fairly values the cost of finance, in the process making money more accessible for productive economic activities. Interest rate caps are not static but are actively used as a policy tool.
However, the capping varies substantially from country to country, in terms of what they cover and how they work. Some countries use a number of ceilings to determine interest rate capping.
In this scenario, monetary authorities use either a single blanket cap for all transactions or multiple caps based on the type of loan or socio-economic characteristics of the borrower. The type of a cap can either be defined as fixed, absolute or as a relative cap – based on the level of a benchmark interest rate.
It has to be noted that countries that use relative cap link to the level of average market. For example, the average lending rate is based on the past six months or can be used based on particular regulations by the central bank of that country. Initially, regardless of the type of benchmark used, caps can be binding or non-binding.
In countries where the primary aim is to prevent usury, the ceilings are usually fixed at levels that affect only extreme pricing but leave the core market to operate with minimal implications. These are just some of the examples of interest rate capping.
Economists sometimes advocate r interest rate capping with an intention to support a specific sector of the economy where a market failure exists or where there is need for more financial resources.
Nevertheless, interest rate caps have negative sides that need to be deeply considered. Economic theories point to several possible effects of country cases that have experienced the venom of such a monetary policy Some of the countries that have tried interest rate capping are Zambia, Cambodia, and the West African Economic and Monetary Union (Waemu).
In East Africa, Kenya adopted interest capping in September 2016 and there is a proposal that the interest capping be removed due to economic pressure that creditors are encountering. The Central Bank of Kenya gave an analysis of interest rate capping impact in that country summarised in the next paragraphs.
Following introduction of the interest rate capping law in Kenya, some banks started exploiting existing approval limits to increase non-interest charges on loans. Capping interest rates has resulted in banks exploiting the space in approved limits to shore up their incomes. Central Bank of Kenya analysed Offer Letters issued by a Tier 1 bank and established that this particular bank had introduced additional requirements in late 2016.
Notably, the appraisal fees for small and medium enterprise (SME) loans was increased to three percent of the value of a loan from 2.5 percent before the interest rate caps while loan insurance was introduced.
The most drastic measures were witnessed in mortgage loan facilities where appraisal fees were increased from 1 percent on loan value for first-time borrowers and 0.5 percent for repeat borrowers to a standard fees of 2.5 percent. In addition, a call deposit was introduced. As a result, the banks enhanced the share of their income from fees and commissions.
Following interest rate caps, commercial banks cunningly shifted their revenue sources in favour of non-interest income like fees and commissions. The share on non-interest income stood at 12.4 percent in September 2016 but jumped to 15.2 percent in June 2017.
Reflecting on the scenario of Kenya and other countries, the introduction of interest rate capping would likely have similar effects considering that Malawi's economy has a selective financial system, hence limiting the much needed access to legitimate financing for multitudes.
Interest rate capping results in banks changing their lending behaviour, viewing loans to small borrowers such as SMEs and individuals riskier and expensive to manage. Thus, they tend to offer less credit to these borrowers, preferring lending to government and large private borrowers. I do not think there will be a provision to question banks on why they are not giving loans to SMEs as they will have their own internal assessments on risky borrowers.
The Reserve Bank of Malawi (RBM) is charged with the mandate to conduct monetary policy aimed at ensuring pricing stability of finance. To achieve this objective, RBM uses a number of tools. During the phase of monetary policy loosening to stimulate credit expansion to support growth, the interest rate cap will also adjust downward. As a result, individuals with credit risks above the capped rate will be shunned by banks, leading to contraction in the mostly expected growth of credit to the private sector.
Chances are high that the interest rate capping law is expected to impact access to credit by SMEs. Considering that this sector accounts for a large share of enterprises, rationing them out by the banks will adversely impact their contributions to the GDP, thereby compromising overall real GDP growth prospects.
The author is reading for his PhD in Economics at Peking University in Beijing, China
Latest posts by Vanessa Banda
(see all)