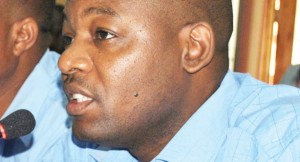 Tobacco cash up 17 percent
Seven weeks into this year's tobacco marketing season, a latest update from the regulator Tobacco Control Commission (TCC) shows that earnings from the leaf are at 17 percent more from the same period last year.
TCC said on Monday that revenue from the green gold have increased to about US$79 million in week 7 of the tobacco selling season, up from US$68 million fetched during week 7 of the season last year.
This year's proceeds have been realised after the trading of 50 million kilogrammes of the leaf at the auction floors, compared to about 45 million kilogrammes that had gone through the auction floors during a similar period last year.
This represents a 9 percentage increase in volume.
TCC attributes the increase in revenues to both better prices and increased volumes. Average prices for the leaf have jumped by seven percent, to US$1.58 this year from US$1.48 by the same period in 2014.
The latest price is also an increase from the week one average price for the leaf which was recorded at US$1.31.
Meanwhile, tobacco growers have since expressed satisfaction over the pace at which prices are picking up on the market.
Tobacco Association of Malawi (Tama) Chief Executive Officer Graham Kunimba said the increase in both earnings and volume implies a radical improvement in the overall prices.
"There is an improvement in prices for the leaf on the market and we expect overall earnings in dollar terms to continue increasing," said Kunimba in an interview.
Estimates show that tobacco production volumes for this year are down by 10 million kilogrammes, from 190 million kilogrammes last year to 180 million kilogrammes this year.
It is, however, expected that overall earnings from the green gold will increase due to high demand and stiff competition for the leaf among buyers.
Latest posts by Vanessa Banda
(see all)