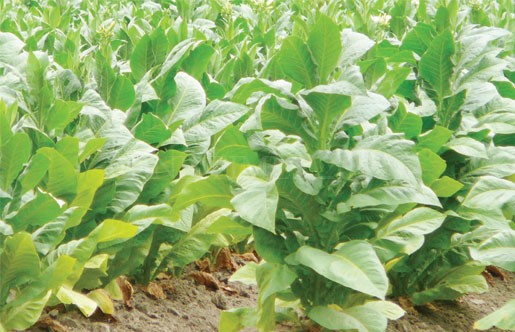 Tobacco Control Commission commences tobacco trial run
Tobacco Control Commission commences tobacco trial run
The Tobacco Control Commission (TCC) is conducting trials for the production of high nicotine tobacco in Malawi with help from other stakeholders, including the Agricultural Research and Extension Trust (Aret).
The trials are being conducted in the districts of Chikwawa and Nsanje.
If the trials on the crop prove successful, Malawi will move to production of high nicotine tobacco to meet requirements being advanced by the global health body, the World Health Organisation (WHO).
TCC Chief Executive Officer Bruce Munthali said his organisation is monitoring the trial production while assessing market trends for the leaf.
"If found viable, production of the crop will be extended to other parts of the country. The nicotine extracted from the leaf will be used in manufacturing of electronic cigarettes," he said.
Munthali said five varieties of the crop have been planted at Makoti in Nsanje district and at Makhuwira in Chikwawa.
"This is the first time for us to undertake this type of intervention. We are hoping that if it succeeds, we can upscale production to other parts of the country," he said.
Latest posts by Vanessa Banda
(see all)