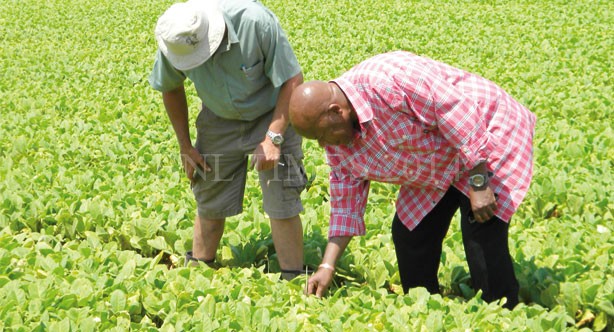 Tobacco Control Commission courts new tobacco buyers
Tobacco Control Commission courts new tobacco buyers
The Tobacco Control Commission (TCC) says it is currently engaging two new potential buyers for Malawi tobacco from China and the Middle East.
TCC Chief Executive Officer, Bruce Munthali says the buyers are likely to enter the market at the beginning of next season.
"One or two buyers are likely to join the market and we are still in discussion with them to see the prospect and possibility of them venturing into the system. This would boost the demand for the leaf on the market," he said
According to Tobacco Association of Malawi (Tama), poor prices for the leaf have been influenced by a mismatch between supply and demand.
This according to Tama President Reuben Maigwa results from the limited number of buyers in the country's tobacco marketing system, whose demand mostly does not tally the supply.
"There must be a reasonable number of buyers if the supply-demand mismatch concern is to be dealt with once and for all. Growers prefer better prices and this can be met if demand is equally high," he said.
He said an increase in number of buyers next season would benefit the growers who are anticipating a high yield again this year.
Last year, most earnings from the green gold could not tally the effort and investment made by most growers, mainly due to low prices buyers offered on the market.
The country traded 191.9 million kilogrammes of all types of tobacco against a production requirement of about 165 million kilograms for the previous market season..
The country's tobacco auction market currently has only seven notable tobacco buyers.
Latest posts by Vanessa Banda
(see all)