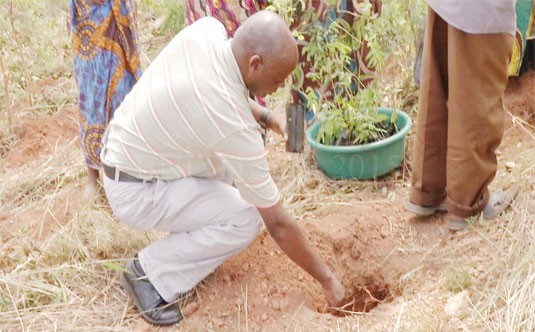 Tobacco Control Commission in tree planting drive
Tobacco Control Commission in tree planting drive
The Tobacco Control Commission has embarked on a countrywide tree planting exercise as a way of addressing climate change challenges.
On Saturday, TCC jointly with Chimbumbuli Tree Conservation and Greenlife group planted 1,350 tree seedlings in Traditional Authority Jalasi in Mangochi District.
TCC Regional Manager (south) Willard Singo said the tobacco regulatory body thought it wise to engage tobacco growers in a tree planting exercise.
"We have tobacco growers almost everywhere across the country. Tobacco is one crop that requires use of fuel wood, hence we want to engage the growers in the exercise to appreciate the importance of having trees within their fields," he said.
Singo also said TCC would also like to play a role in improving environmental degradation in the country.
Chimbulimbuli group chairperson Mussa Assani said the trees will help the communities improve their crop production.
"We have had problems of wanton tree cutting for the past years in the area which largely affected our crop production. Through this re-afforestation exercise, we believe our harvests will improve," said Assani.
He also said tobacco growers, who produce flue cured tobacco, will also have easy access to fuel wood once the trees mature.
Latest posts by Vanessa Banda
(see all)