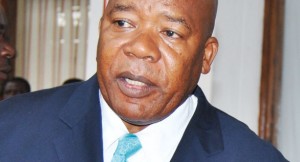 Tobacco Control Commission laments freight costs
The Tobacco Control Commission (TCC) says high transport costs continue to negatively affect the country's earnings from tobacco exports.
TCC chief executive officer, Bruce Munthali, said in an interview that a big chunk of earnings from tobacco are being eaten through freight costs instead of being passed on to farmers and the economy.
"Malawi tobacco is very attractive out there, but to export it, is very expensive as the country is landlocked and relies on land transport," he said.
He said new modes of transport such as the Shire – Zambezi waterway project could go a long way in boosting the country's earnings from tobacco.
Munthali said that Malawi on average exports over 100 million kilogrammes of semi-processed tobacco, earning between US$250 million and US$400 million a year.
On the major challenge that has rocked the flue cured auction market, Munthali said the tobacco governing body and the government have already engaged buyers in discussions.
He admitted that the flue cured auction market is facing a huge challenge in terms of pricing and rejection rate.
"This is a major challenge and we are already in talks with the buyers to have the issue addressed," said Munthali.
He is, however, optimistic that the issue will be resolved as soon as possible.
(Visited 11 times, 11 visits today)
Latest posts by Vanessa Banda
(see all)