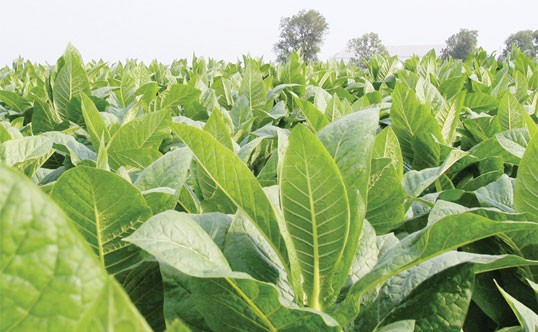 Tobacco Control Commission says ready for tobacco marketing
Tobacco Control Commission says ready for tobacco marketing
Tobacco Control Commission (TCC) says it is impressed with the flow of the leaf to markets about three weeks before the tobacco marketing season opens on April 8.
TCC Chief Executive Officer Bruce Munthali said in an interview that there are enough volumes now to merit the start of tobacco sales at the designated four selling points countrywide.
First-round tobacco estimates indicated that the country had produced about 177 million kilogrammes of the crop which is about seven percent less than what the country produced last year.
But according to Munthali, the drop in tobacco volumes may not have a huge impact on total revenue from the green gold as statistics for burley tobacco remain promising.
"The main crop in the country is burley tobacco whose production has not significantly dropped. All in all, we are looking at a crop that is not very top quality, but medium because of the weather patterns among others," he said.
Low prices experienced last year and effects of the floods that affected most parts of the country are among main the driving forces for the drop in tobacco production.
Muthali said he is also optimistic that sales will proceed without disruptions as more buyers had expressed interest to enter the market.
"We are positive about the market because, for the first time, we are seeing interest from additional buyers. We hope that these companies which we have licensed would be able to physically come to the market," said Munthali.
He said government has already set up minimum buying prices for the leaf which will be circulated to stakeholders for their input before being made public.
Latest posts by Vanessa Banda
(see all)