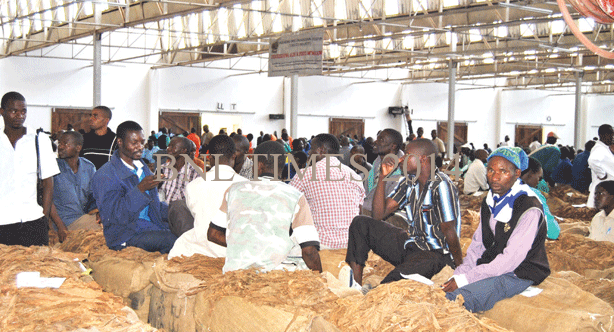 Tobacco Control Commission to play tough on overproduction
Tobacco Control Commission to play tough on overproduction
The Tobacco Control Commission (TCC) has said it will continue to enforce the quota production rule to restrict farmers from overproducing their tobacco.
TCC Chief Executive Bruce Munthali said the country has been experiencing tobacco over production during the past seasons which affected prices.
He said farmers who exceed their quotas will have their proceeds withheld by TCC as punishment.
"We want the farmers to produce in line with trade requirements because overproduction affects prices on the market and this time we will enforce the quotas," said Munthali.
He said TCC will not adjust tobacco quotas for any farmer who overproduces as this encourages farmers to produce more than the trade requirement.
The 2014 market report by TCC showed that the industry made US$361.5 million in sales of 191.9 million kilogrammes of all types of tobacco against a production requirement of about 165 million kg for the market season.
The year's sales average price of US$1.8 cents represented a reduction compared to that of previous year which was US$2.1 cents per kilogramme, mainly on account of surplus tobacco.
Munthali said another way of controlling production is the Integrated Production System (IPS) which has an element of diversified production to encourage farmers to grow other food and cash crops in addition to tobacco.
"Some farmers just think of tobacco when farming but we are trying to make them grow more crops on the same piece of land and limit tobacco production," he said.
This year's total trade requirement is at 189 million kilogrammes of which 20 million kilogrammes is for flue cured tobacco.
Latest posts by Vanessa Banda
(see all)