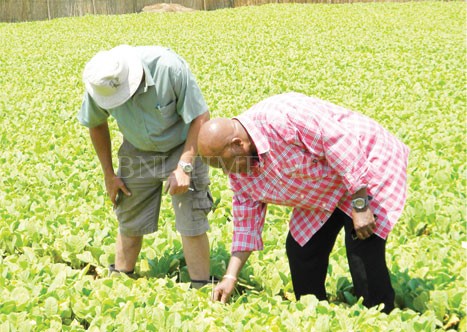 Tobacco demand pegged at 189m kg
Demand for Malawi tobacco from international buyers for the 2014/15 tobacco demand has been pegged at 189 million kilogrammes, which is lower that the 192 million kilogrammes of the leaf produced by growers in the country last season.
Tobacco Control Commission (TCC) Chief Executive Officer, Bruce Munthali, disclosed in an interview that out of the 189 million kgs, 157 million is for burley tobacco while 20 million is flue cured and that the remainder is for dark fire cured tobacco.
Munthali said currently TCC is conducting initial crop assessments based on nurseries and that a TCC-led team over the weekend visited Namadzi Estate and Mpalanganga Estate in Zomba as part of the exercise.
He said the nurseries are so far are looking impressive.
"The crop outlook is promising as we have seen really good nurseries," said Munthali.
He noted that authorities, among other things, want to see an increase in the production of flue cured tobacco so that it accounts for at least 30 percent of production from 18 percent currently.
"We want to mainly target small holder farmers," said Munthali.
"Flue cured tobacco fetches more money on the market unlike burley tobacco. This means our smallholder farmers are likely to benefit more economically," he said.
He further said the two estates have already transplanted their crop through dry planting which is encouraged in tobacco farming.
Munthali said dry planting produces a healthy crop unlike rain fed planting and farmers are encouraged to use dry planting.
Steve Christy, owner of Mpalanganga Estate, said dry planting, thus getting seedlings on track before the rains is very important.
"Land preparation in good time is important so that you can get your tobacco on the ground before the rains start. When planting with rain, there is always a little bit of catch up on the plant because it is not established in the ground, while with dry planting, it gets well established and grows tremendously once the rains start," he said.
Latest posts by Vanessa Banda
(see all)