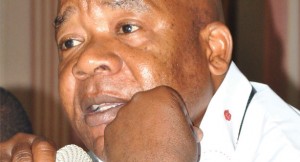 Tobacco earnings hit US$153 million
The country's tobacco earnings had by Wednesday last week hit US$153 million from sales of about 90 million kilogrammes of all types of tobacco at an average price of US$1.70 per kilogramme.
Tobacco Control Commission (TCC) chief executive officer, Bruce Munthali, said on Sunday that price increases have been registered for both flue cured and burley tobacco at 70 and 8 percent respectively.
"The market is currently picking up though we are experiencing some congestion due to the booking systems which has see unregistered transporters bringing tobacco to the floors," he said.
Munthali said his office is working hard to make sure that all the tobacco that has been produced is sold at the auction.
Munthali, who last week was in Egypt, China and Hong Kong to hunt for more tobacco buyers, said the world is experiencing a global deficit of dark fired tobacco.
"From the countries we have been so far, we have been advised that there is a global deficit of dark fired tobacco, hence our farmers should grow more of this tobacco," said Munthali.
He said TCC is trying to woo investors to support the tobacco market in the country.
"We would like to see enhanced investments in the tobacco sector. This includes value addition of our tobacco so that as a country, we are able to earn more in terms of exports," he said.
Munthali also said that as a regulator body, TCC would like to see an upscale in capacity building within the sector.
"Apart from hunting for new buyers, we are also requesting some of our customers to help us in capacity building programmes such as research and farming for the tobacco sector," said Munthali.
(Visited 16 times, 16 visits today)
Latest posts by Vanessa Banda
(see all)