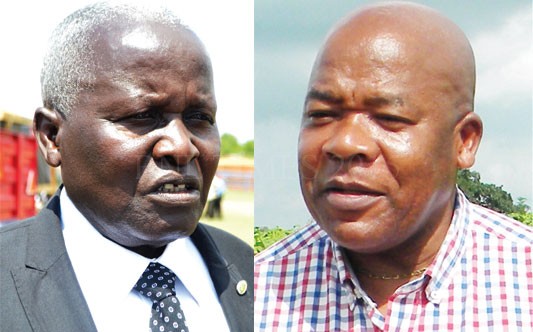 Tobacco farmers upbeat on better price
Tobacco farmers upbeat on better price
Tobacco grower's body, Tobacco Association of Malawi (Tama) says it is optimistic that buyers will offer favourable prices for this year's leaf.
The 2015/16 tobacco marketing season commences on Wednesday with mixed expectations among stakeholders.
Tama president Reuben Maigwa said comparatively, a drop in supply and an increase in demand for the green gold this season would boost chances of the leaf fetching better prices.
Maigwa said that additional buyers on the market give hope to the growers for improved prices for the crop.
"We expect the market to commence on a good note. More importantly we anticipate far much better prices for the leaf than the case was in the previous seasons," he said.
He said estimates indicate that the lowest quality leaf may be bought at $1.75 per kilogramme.
Maigwa said despite a drop in crop quantity, growers are expected to produce high quality tobacco.
"We have evidence that enough tobacco is already at the market for commencement of sales and the leaf is of best quality," said Maigwa.
He further tipped growers in the country to maintain acceptable practices of tobacco preservation to reap the most from their effort.
Tobacco Control Commission (TCC) Chief Executive Officer Bruce Munthali recently said the commission was impressed with the flow of the leaf to the markets.
He said there were enough volumes to merit the start of tobacco sales at the designated four selling points countrywide.
First-round tobacco estimates indicated that the country had produced about 177 million kilogrammes of the crop which is about seven percent less than what the country produced last year.
But according to Munthali, the drop in volumes may not have a huge impact on total revenue from the green gold as statistics for burley tobacco remain promising.
This is, however, in sharp contrasts to opinion from varying analysts who predicts a drop in overall earnings.
Latest posts by Vanessa Banda
(see all)