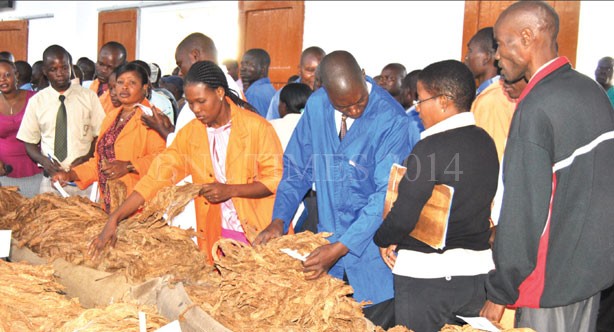 Tobacco outlook for 2015 gloomy
Tobacco outlook for 2015 gloomy
Tobacco Association of Malawi (Tama) has warned that farmers are likely to produce low quality tobacco in 2015 in the face of increasing prices for farm inputs on the market.
These revelations come at a time when projections made by the Tobacco Control Commission (TCC) indicate that demand for Malawi tobacco from international buyers for the 2014/15 will go down by almost 14 percent.
Speaking in an interview, Tama president Reuben Maigwa said despite many famers having already prepared their nursery in readiness for the growing season, it has remained a challenge for them to purchase inputs such as fertiliser.
"Super D fertiliser is selling at K24, 000 which is quite exorbitant for many farmers," he said, adding that very few farmers who got loans will be able to afford the farm inputs.
Maigwa said farmers will also be required to pay more to purchase pesticides for application in their nurseries and farms.
He said calls to government to subsidies prices for the inputs has not yielded any results.
"We do not really understand why government does not intervene in tobacco farming activities. This is the same crop that brings foreign exchange in the country and government does not show any interest to take care of us famers when preparing our gardens,'' Maigwa explained.
In an earlier interview, Tobacco Control Commission Chief Executive Officer Bruce Munthali said demand for Malawi tobacco from international buyers for the 2014/15 tobacco demand has been pegged at 189 million kilogrammes.
The projection is lower than the 192 million kilogrammes of the leaf produced by growers in the country last season.
Latest posts by Vanessa Banda
(see all)