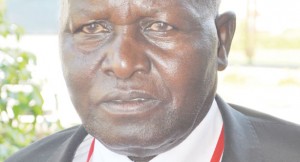 The average price for tobacco in the first 13 weeks of trading is one percent up than the same period last year, confirming the concerns by majority farmers over low prices the leaf is fetching.
A weekly report from the Tobacco Control Commission (TCC) shows that during the first 13 weeks, the average price fetched by the leaf was pegged at US$1.74 per Kg up from US$ 1.73 per kg it was fetching during a similar period last year.
This is down from US$2.67 per kg the leaf was sold on average during the preceding week.
A further break down shows no movement in prices for burley tobacco at US$1.67 per kg while there is an increase in the flue cured tobacco by 10 percent from US$2.42 per kg last year to US$2.67 per kg now.
Meanwhile, the Tobacco Association of Malawi (Tama) continues to lament over low prices the leaf is fetching on the market.
Tama president Reuben Maigwa said in an interview the drop in prices, especially for burley tobacco, implies the market prospects looks gloomy in the remaining weeks of sales.
"I doubt if we are to reap the most from the market this season against our prospects at the beginning of the market. I am not impressed," said Maigwa.
He said that apart from a drop in the overall prices, there is also a battle among buyers most of who prefer contract tobacco, hence, compromising prices for auction tobacco.
The report shows that about 94.69 million kilogrammes of burley tobacco was sold on contract by end of last week compared to the 12.73 million kilogrammes sold through auction.
Flue cured tobacco sold on auction amounted to 85, 277 kilogrammes compared to the 8.3 million kilogrammes traded on contact.
Meanwhile, latest statistics from TCC show that Malawi has so far earned US$204.3 million from tobacco compared to US$183.4 million earned during same time last year.
Cumulative traded volume as at end of last week was at 116.8 million kilogrammes, up from 105.5 million kilogrammes sold during the same time last year.
(Visited 11 times, 11 visits today)
Latest posts by Vanessa Banda
(see all)