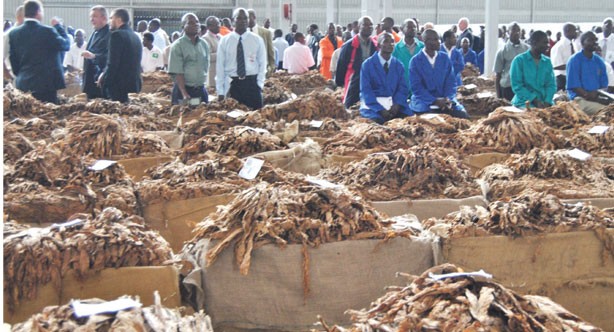 Tobacco sales resume in Lilongwe
 This year's tobacco marketing season is expected to resume today at the Lilongwe Auction Floors amid high expectations of better prices by growers.
President Peter Mutharika is expected to officially open the season.
Chinkhoma floors will open on April 10, followed by Limbe on 13 and Mzuzu on April 20, 2015.
Tobacco Control Commission (TCC) Chief Executive Officer Bruce Munthali on Tuesday said the floors have adequate stock to warrant a sell.
He said the market is expected to have nine buyers, three up from the usual six buyers, and that 14,000 bales have already been delivered for trading at the market, while Chinkhoma and Limbe have 6,000 and 3,000 bales respectively.
The three new buyers will, however, not start buying immediately as they are still in the process of arranging their finances, said Munthali.
Munthali said TCC expects prices to better on the auction floors.
"As a regulator, we don't expect buyers not to pay below set minimum set prices, said Munthali.
This year's minimum price for burley is US$0.85 per kilogramme for the lowest grade while the highest grade is expected to attract US$2.50 per kilogramme.
Flue Cured tobacco has a minimum price of US$0.35 per kilogramme with the highest fetching US$4 per kilogramme.
Dark Fired tobacco has been set at US$0.25 per kilogramme for low grade and US$3.40 per kilogramme for high grade.
Latest projections show that the country has this year produced 181 million kilogrammes of all types of tobacco, down from last year when 191 million kilogramme were produced, earning the country US$361 million in sales revenue.
Latest posts by Vanessa Banda
(see all)