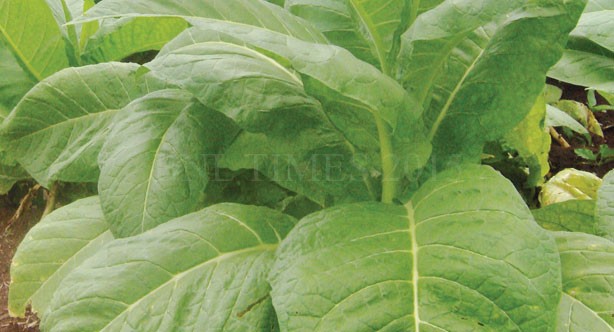 Tobacco yields to go down 7%
The latest field assessment has shown that tobacco production will go down by 7 percent this year due to, among other things, excessive rains, hail storms, lack of access to cheap fertilizer and use of recycled seed by farmers.
Tobacco Control Commission (TCC) chief executive officer, Bruce Munthali, confirmed that the tobacco assessment exercise is now over and that preliminary results show a general reduction of 7 percent compared last year when the country produced 191 million kilogrammes.
Based on the estimate, the country will likely register a total production of about 177 million kilogrammes of the crop this year.
Munthali said during the assessment, it was discovered that some farmers used recycled seeds instead of the recommended ones, a development which has seen some crops being attacked by diseases and a general poor crop performance due to the low quality of the seed.
He also said another challenge is the lack of access to cheap fertilizer especially by small scale farmers.
"The prices of fertiliser right now are prohibitive to poor farmers," said Munthali
However, Munthali says low production could increase competition amongst buyers, prompting higher prices for the leaf.
"We are foreseeing a lot of competition by buying companies which will give us better prices" He said
Munthali also said a good crop has been noted in the districts of Kasungu, Dowa, Mchinji, Lilongwe and Mzimba whilst poor crop was mostly recorded in Mangochi, Zomba and Chiradzulu mainly due to floods and water logging.
About US$369.3 million was realized from tobacco sales in 2014, a figure which was US$8.1 million more than what was realised in 2013.
Latest posts by Vanessa Banda
(see all)