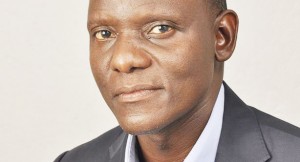 Toll fee rates await cabinet
Motorists in the country will start paying toll fees on some of the country's major roads by January 2016 but the Ministry of Transport is yet to come up with exact fees as the scheme is waiting for cabinet approval.
Minister of Transport, Francis Kasaila, said in an interview a cabinet paper has already been prepared and will be presented for discussions soon.
He said the ministry has also floated proposals to the private sector as the project will rely heavily on the sector.
"We do have the estimated figures but we cannot reveal them at the moment because cabinet may revise or approve them as they are," said Kasaila.
He expects the cabinet paper to be approved by December and will, among other things, provide details on how the money raised from the gates will be used.
Kasaila said some of the roads where toll fees will be collected from have already been gazetted.
Usually, funds raised through toll fees are used in the maintenance and improvement of road networks. Currently, toll fees in South Africa range between R30 to R310.
(Visited 116 times, 116 visits today)
Latest posts by Vanessa Banda
(see all)