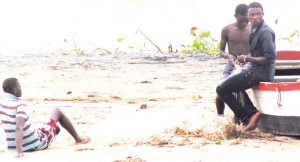 Tourism's contributes K170bn to Malawi economy
Tourism accounted for 7.3 percent or K170 billion to Malawi's economy in 2014, with total revenue generated at K82 billion and tourists' expenditure at K15 billion, according to the Malawi government's latest Annual Economic Report.
The report says about 800 000 foreign tourists visited Malawi in 2014 and that there were 500 tour operators in Europe who are now officially marketing Malawi as tourism destination.
As a result, the total contribution of tourism to employment, including jobs indirectly supported by the industry, was 6.3 percent of percent of total employment, which is about 233, 000 jobs.
The Department of Tourism expects increased prospects with the opening of new facilities such as the Presidential Hotel and full operation of the Umodzi Park.
"This is a hospitality establishment which will be able to attract high-level conferences and conventions both locally and internationally," says the report.
However, the department outlined a list of challenges that contribute to the underutilisation of the tourism sector such as poor funding, land issues for new investments, poor infrastructure, encroachment in protected areas and poaching that is depleting the wild life.
While the launch of the Tourism Investment Opportunities Compendium last year has increased the number of investors willing to invest in Malawi, there is lack of land to cater for such investments, says the department in the report.
"There are minimal incentives to attract investments," reads the report, in part.
The sector is, however, expected to continue growing and attract over one million foreign tourists in 2015, with an increased injection of K20 billion, with new investments bringing an additional 500 rooms to the country's hospitality facilities.
The department has recently signed partnership agreements with the Zimbabwean and Egyptian counterparts to tap opportunities from these developed tourism destinations.
(Visited 1 times, 1 visits today)
Latest posts by Vanessa Banda
(see all)