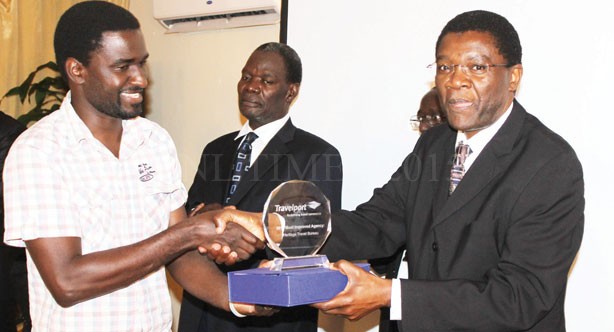 Travel agents urged to help market Malawi
Travel agents urged to help market Malawi
Travel agents in the country have been urged to play a role in marketing the country to potential tourists in a bid to boost the sector's contribution to the economy.
Executive Director for Travelport Malawi Sam Kampondeni made the call on Friday at an award presentation ceremony for outstanding travel agents in Blantyre.
At the ceremony, the firm recognised and awarded 10 outstanding agents for what he rated as effective contribution to the country's tourism sector.
The 10 included Skylinks, Orbit, Global, Lloyds Rennies and Midland Travel Agents.
Addressing the gathering, Kampondeni said the agents have a role to play in marketing the country to potential visitors as they are a link between airlines and their customers.
He said this would help increase inflow of tourists into the country.
"To make tourism the next successful and greatest contributor to the Malawi economy, investing heavily in travel and tourism is the way to go. Travel agents, therefore, have a significant role to play," said Kampondeni.
He said the country's tourism still has vast opportunities that remain untapped.
Kampondeni said overdependence on agriculture has proven futile for the Malawi's economy, hence, a need for an immediate complement "and tourism has that potential".
Annually, Travelport Malawi awards its outstanding clients in the travel agencies sector as a way of motivation.
Latest posts by Vanessa Banda
(see all)